• 스마트 홈 스피커로 녹음된 사용자의 개인 대화 스니펫을 검토한 것으로 밝혀진 구글과 애플 역시 올해 초 인간의 녹음 검토를 끝낼 것이라고 말했습니다.
• Microsoft는 녹음과 인간의 듣기는 사용자가 문자 받아쓰기를 선택한 Skype 전화에서 발생했다고 합니다.
• 그러나 Bloomberg에 따르면 Facebook은 사용자가 자신의 오디오를 타사에서 검토할 수 있다고 말하지 않았습니다.
• "Apple이나 Google과 마찬가지로 1 주일 이상 전에 인간에 의한 음성의 리뷰를 일시 중지했다"고 Facebook 대변인은 말합니다.
• 가디언은 계약자들이 성적인 만남, 비즈니스 거래, 환자-의사 채팅 등 애플 고객이 듣기를 원하지 않았을 모든 종류의 일들을 "정기적으로 듣"는다는 이야기를 했습니다.
Are you a robot?
[www.bloomberg.com]
Facebook got humans to listen in on some Messenger voice chats
[nakedsecurity.sophos.com]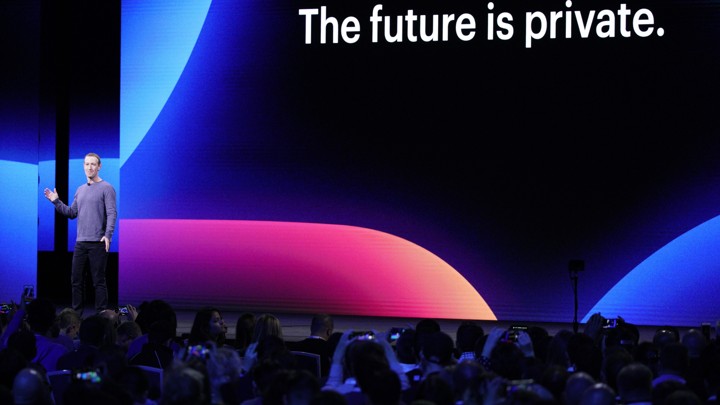 Facebook Listening to Users Isn't Just a Privacy Scandal
[www.theatlantic.com]
Big Tech listened to your conversations to improve its A.I.
[slate.com]
Microsoft tweaks privacy policy to admit humans can listen to Skype Translator and Cortana audio
[techcrunch.com]
Senator challenges Zuckerberg testimony after Facebook audio report
[www.cnbc.com]
https://twitter.com/aprilaser/status/1162019400502824964
New: after we found Microsoft is hiring contractors to listen to some Skype calls, the company has updated its privacy policy and other pages to explicitly say humans/employees may listen to audio. Wasn't clear before. Original piece based on leaked docs https://t.co/1NB7EF67Mp pic.twitter.com/V3SOO9zd1W

— Joseph Cox (@josephfcox) August 14, 2019
Facebook said the audio messages it was transcribing were from users who opted-in for transcription. But FB didn't disclose anywhere that humans would listen to your message because...??‍♂️

Another good one from @sarahfrier https://t.co/JGFCfAlU1i

— Kurt Wagner (@KurtWagner8) August 15, 2019
we know so little about the tech tools in our homes that even basic information is jarring. the message, which big tech won't say outright, is that ignorance is consent: https://t.co/49Xi7lzJeH

— sf (@sidneyfussell) August 15, 2019
This is further proof that consumers' expectations of how their data is collected and used differ radically from what companies like Facebook are actually doing.https://t.co/jraEA0zqfd

— Mark Warner (@MarkWarner) August 16, 2019
"this isn't so much a series of 'scandals' surrounding human review as the results of a user base becoming minimally aware of how voice-assistant technology actually works." https://t.co/RCF7SxpHMA

— Ulrike E Franke (@RikeFranke) August 16, 2019
Do journalists and mainstream media think we have a fully functional #AGI?

Did I miss that news????

"Multiple tech giants' use of human workers to review users' audio across a number of products involving #AI has grabbed headlines in recent weeks."https://t.co/wQWwz9zhFO

— Marco Ciappelli (@MarcoCiappelli) August 16, 2019