• 버크셔 해서웨이의 88 세 CEO 인 버핏은 토요일의 연례 주주 총회에서 영국의 EU로부터 이탈하는 결단을 비난했지만, 결과에 관계없이 영국에서의 거래를 희망한다고 말했습니다.
• 버핏은 이른바 독립 이사를 이사회에 선임하는 것에 대한 기업 지배 구조 전문가 사이의 강박 관념은 일반 투자들에 퍼지고 있는 큰 사기의 하나라는 설득력있는 논의를 했습니다.
The renowned investor Warren Buffett is not allowing Brexit uncertainty to put him off making what…
Warren Buffett to make 'acquisition' in UK despite Brexit 'mistake'
[www.insider.com]
OMAHA — It is called "Woodstock for Capitalists" for a reason.More than 40,000 investors descended…
Warren Buffett's Case for Capitalism
[www.nytimes.com]
Berkshire Hathaway Chairman and CEO Warren Buffett, left, and Vice Chairman Charlie…
5 Insights From The 2019 Berkshire Hathaway Annual Meeting
[www.forbes.com]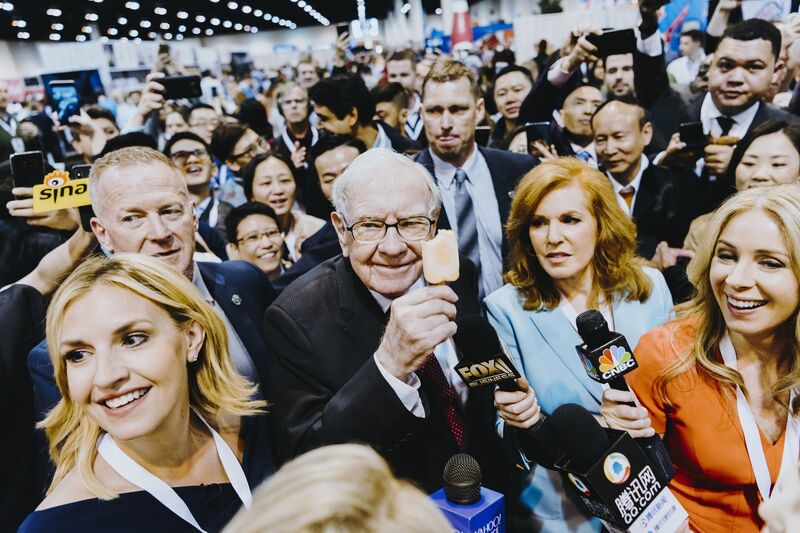 We've detected unusual activity from your computer network To continue, please…
Are you a robot?
[www.bloomberg.com]
Open Wiki - Feel free to
edit it
. -
5/13 '19 answered
The Berkshire Hathaway chairman and his vice chairman spent more than five hours Saturday offering up insights into Berkshire, the economy and financial markets. https://t.co/mFWWZfuhKg

— Omaha World-Herald (@OWHnews) May 5, 2019
Short thread: He's a brilliant business mind, but with regard to corporate board diversity (read: gender equity) he couldn't be more wrong. Women comprise only 17% of boards worldwide, yet have a positive influence on the bottom line. 1/https://t.co/Fx2pWYV7Vx via @NYTimes

— Jennifer Brokaw MD (@JenniferBrokaw) May 6, 2019
Newsflash!: the wealthiest guy in the world thinks the rigged system that's made him and a handful of others filthy rich—at the expense of growing #s of poor and working class people—is good and "moral." Wow, shocker. Warren Buffett's Case for Capitalism https://t.co/6Y6TxxUVCE

— Heather Gautney (@HeatherGautney) May 6, 2019
"The foundation of Berkshire's success: Its entities generate enormous amounts of cash, which Buffett uses to make high-return investments — corporate takeovers, stock-market purchases or, recently, buying back Berkshire's own stock"- ⁦@taralach⁩ https://t.co/jgMkLujH9g

— Tim O'Brien (@TimOBrien) May 5, 2019