• 전반적으로 Q3는 AMD의 Vega GPU 아키텍처가 시작된 지 2 년이 될 것이고 Polaris 이후로는 더 오래이므로, Navi 세대 동안 AMD의 전체 GPU 스택이 새로고침될 수 있습니다.
• AMD는 오늘 오후 3 일 (미국 시간) 자사의 사후 컨퍼런스 콜의 일환으로 향후 제품 상태에 대한 간략한 업데이트를 제공함으로써, 다가오는 로마(Rome) (Zen 2) CPU와 첫 번째 Navi 아키텍처 GPU가 올해 3 분기에 출 될 것이라고 밝혔습니다.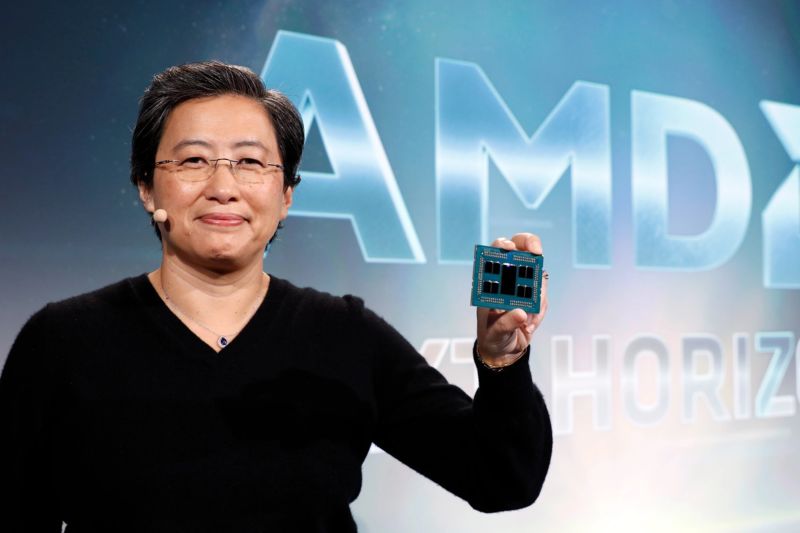 Enlarge / AMD CEO Lisa Su, holding a Rome processor. The large chip in the…
AMD to launch new 7nm Navi GPU, Rome CPU in 3rd quarter
[arstechnica.com]
Offering a brief update on the state of future products as part of its…
AMD: 7nm 'Navi' GPU & 'Rome' CPU to Launch in Q3
[www.anandtech.com]
Credit: AMDAMD held its Q1 2019 earnings call on the eve of its 50th anniversary,…
AMD to Launch 7nm Navi GPU and EPYC Rome CPU in Third Quarter, Stock Rises
[www.tomshardware.com]
The recently released AMD…
AMD Radeon VII: The Best GPU for Cryptocurrency Mining?
[www.cryptoglobe.com]
In less depressing news: AMD's design for Ryzen 2 is ... brilliant.

Split the parts that benefit from high speed to the faster chips, put the parts that need low speed on slower chips. More headroom, overclocking potential, the works.

I hope it delivers.https://t.co/uiL5zpdJeM

— Nash but with like jet boots and stuff (@Nash076) May 1, 2019
Amd not only blew it out of the water during their Q1 Earnings Call, they also dropped a Navi sized nugget! https://t.co/GWIYFpQ619

— Wccftech (@wccftechdotcom) May 1, 2019