• 정면의 영구 자석 모터와 후면의 유도 모터를 연결하면 언제나 최고의 범위와 성능을 경험할 수 있습니다.
• 우리는 순항 중 시스템의 수평 조절을 개선하여 공기 역학적인 항력을 최적화하기 위해 차량을 낮게 유지했습니다.
• 테슬라의 모든 사내 소프트웨어와 마찬가지로 어댑티브 서스펜션은 무선 업데이트를 수신할 수 있기 때문에 모든 모델 S 및 모델 X 고객이 언제든지 가장 앞선 서스펜션 기술을 사용할 수 있습니다.
• 보다 효율적인 새로운 드라이브 트레인 설계와 함께 모델 S 및 모델 X는 이제 V3 수퍼 차저에서는 200kW를, V2 수퍼 차저에서는 145kW를 달성 할 수 있습니다.
• 또한 초기 Tesla 소유자 각자가 우리의 임무를 추진하는데 큰 영향을 주었다는 것을 강조하고 싶습니다. 감사의 말로 새로운 모델 S 또는 모델 X 퍼포먼스 카를 구매하고자하는 모든 기존 모델 S 및 모델 X 소유자는 Ludicrous Mode 업그레이드 (추가 비용없이 2 만 달러 상당)를 받으실 수 있습니다.
Tesla on Tuesday announced a new drivetrain design for the Model S and Model X that extends each…
Tesla's Long Range Model S and Model X Just Got Even Longer Range
[jalopnik.com]
Tesla announced today that it is bringing to production new versions of the Model S and…
Tesla releases new longer range Model S and Model X with drivetrain, suspension upgrades, & more
[electrek.co]
"It's getting the Model 3's larger 2170-size cells?" I ask. "No, the battery is unchanged"…
EXCLUSIVE: 2019 Tesla Model S Review: From SF to LA on One Charge?
[www.motortrend.com]
Sean Gallup/Getty Images Tesla's Model S is known for its long…
Motor technology from Model 3 helps Tesla boost Model S range 10%
[arstechnica.com]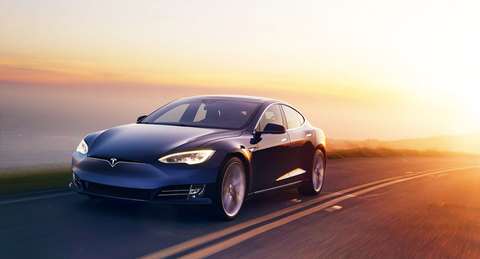 Range is by far the biggest concern in the world of EVs—both for current owners and for…
Tesla Squeezes 370 Miles of Range Out of its Big-Battery Model S
[www.roadandtrack.com]
Open Wiki - Feel free to
edit it
. -
4/26 '19 answered
Every other carmaker just went for a change of underwear. Tesla just dramatically improved its flagship vehicles when there wasn't even serious competition out there for its current versions. Wow. https://t.co/rGYqEg3ior @Tesla @elonmusk

— Dr. Camilo Ortiz (@DrCamiloOrtiz) April 24, 2019
The new 2019 Tesla Model S went from SF to LA on one charge and still had 11% battery range left.

Still think EVs don't have any range or can't roadtrip? https://t.co/zKObTwuuUz

— Tesla Owners Online (@Model3Owners) April 24, 2019