• 소셜 미디어 플랫폼은 데이터 보안 위반으로 인해 약 5,000 만 명의 사용자의 개인 정보가 노출되었습니다.
• FTC가 예상된 벌금을 부과하기로 결정했다면 기술 회사에 대한 기록일 것입니다. 이전 기록은 추적 도구가 어떻게 쓰이는지 잘못 설명한 Google에 대한 2200 만 달러였습니다.
• 북미의 입법자들은 유럽 연합이 최근 통과 한 것과 유사한 명시적인 내부 고발자 보호를 보장함으로써 인권 단체 및 연구 기관의 요청에 부응하는 것이 현명할 것입니다.
• 이 회사는 2019 년 1 사분기 실적을 오늘 발표했으며 월간 및 일일 활성 사용자의 지속적인 증가와 전년 대비 26 % 증가한 151 억 달러 매출을 기록했으며 월스트리트의 기대를 앞서고 있습니다.
• "국토 안보부 장관으로서, Kirstjen Nielsen은 2020 년 선거에 영향을 주려는 러시아의 시도에 대해 점점 걱정하게됐다 "고 New York Times는 보도했습니다.
• 이 소셜 네트워크는 미국 연방 통상위원회 (US Federal Trade Commission)의 진행중인 조사와 관련한 벌금에 대해 가능한 경비를 충당하기 위해 30 억 달러를 배정했다고 수요일 밝혔습니다.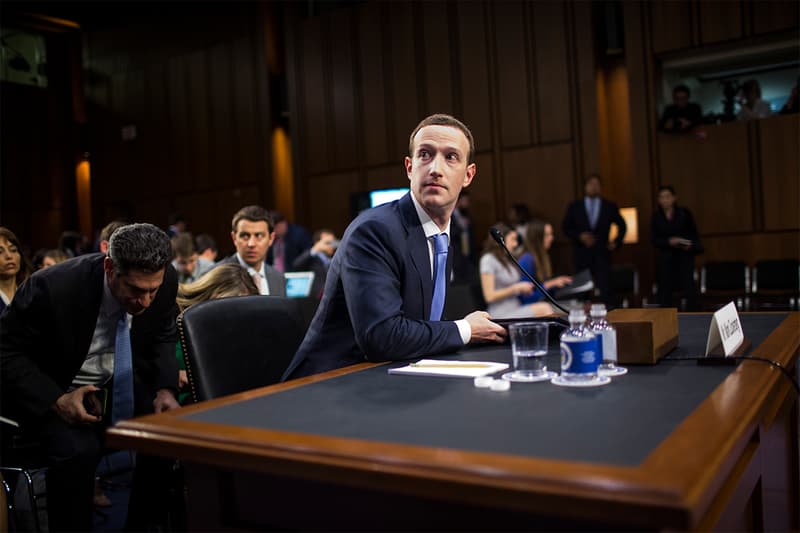 …
Facebook Expects $5 Billion USD FTC Fine
[hypebeast.com]
In February, the Washington Post's Tony Romm reported that Facebook is negotiating a settlement…
Why a multibillion-dollar FTC fine would barely faze Facebook
[www.theverge.com]
…
Facebook's privacy woes have a price tag: $3 billion or more
[www.cnet.com]
Good Thursday. (Want this by email? Sign up here.)Facebook faces a huge fine. Critics want…
DealBook Briefing: Is a $5 Billion Facebook Fine Enough?
[www.nytimes.com]
SAN FRANCISCO — Facebook said on Wednesday that it expected to be fined up to $5 billion by the…
Facebook Expects to Be Fined Up to $5 Billion by F.T.C. Over Privacy Issues
[www.nytimes.com]
This is a slap on the wrist—a fraction of the profits Facebook makes in a year. Facebook is a repeat offender & fines like this won't stop them from breaking the law & violating our privacy again. It's going to take big, structural change. #BreakUpBigTech https://t.co/yXjj6F8RWR

— Elizabeth Warren (@ewarren) April 25, 2019
Hats off to @harryfoxdavies - the journalist who first set Cambridge Analytica hare running in Dec 15. Cover-up after cover-up followed. But today Facebook finally faces music: $5 billion fine from FTC investigation triggered by our story last year ???https://t.co/VghkiUSgaF

— Carole Cadwalladr (@carolecadwalla) April 24, 2019
$5 billion for repeated violations of FTC @FTC privacy consent decree is a good start - but the ideal is a penalty that is more personal and more injunctive -- like a ban on sharing of data, or better yet, divestiture of WhatsApp. https://t.co/1Hsi016X07

— Tim Wu (@superwuster) April 24, 2019
Facebook should be held accountable for putting your security at risk. Now, we need to put real privacy rules in place that stop this from happening again. https://t.co/y8FfGbeuax

— Amy Klobuchar (@amyklobuchar) April 25, 2019
While Pakistan struggles to secure a $6-$8 Billion loan from IMF, Facebook prepares to pay a $5 Billion penalty on privacy issue?☺️

Facebook Expects to Be Fined Up to $5 Billion by F.T.C. Over Privacy Issues https://t.co/TUlbT44o9y

— Nasreen (@Nas_k27) April 25, 2019
Facebook had revenue of $15 billion in the first 3 months of this year.

If that keeps up, that means FB could have revenue of nearly $60 billion this year alone. It has made hundreds of billions of dollars by violating privacy.

$5 billion is small.

https://t.co/D1OWO3UVre

— Heidi N. Moore (@moorehn) April 25, 2019
A sign that the #US is willing to punish large tech companies for privacy violations. In light of recent scandals, #Facebook expects to be fined up to $5 billion.

To us, #privacy was fundamental long before big companies were fined for violating it. https://t.co/sxbOXI6UVs

— Wire (@wire) April 26, 2019
My view, in @MikeIsaac's story on FB and the potential FTC fine: "This would be a joke of a fine — a two-weeks-of-revenue, parking-ticket-level penalty for destroying democracy." https://t.co/DWUGprrpbC

— Matt Stoller (@matthewstoller) April 24, 2019
"The F.T.C. is really limited in what they can actually do in enforcing a consent decree, but in the case of Facebook, they had public pressure on their side," said CR's @JustinBrookman regarding Facebook's potential FTC fine (via @nytimes): https://t.co/An0lluUXMG

— Consumer Reports Advocacy (@CRAdvocacy) April 25, 2019