• 위스콘신 동부 지구와의 사법 합의에 따르면 이 영국 연구원은 10 건 중 2 건의 유죄를 인정하고 나머지 8 명은 기각했습니다.
• 탄원서에는 "책임 인정"이 더 가벼운 형을 선고 할 수 있다고 명시되어 있지만, 각 건에 최고 5 년의 징역과 25 만 달러의 벌금이 부과됩니다.
• 법원 기록에 의하면 이 활동은 2012 년 7 월부터 2015 년 9 월까지 Hutchins가 WannaCry의 킬 스위치를 발견 한 것으로 기록되기 수 년 전에 발생했습니다.
• 파괴적인 악성 코드 공격을 막아 준지 불과 수 개월 만에 2017 년 FBI에 의해 이 연구원은 크로노스 (Kronos)를 만든 혐의로 체포되었습니다.
• Marcus Hutchins (24 세)는 악성 코드 또는 악의적인 소프트웨어 작성과 관련된 두 건의 유죄를 시인했습니다.
• 허친슨은 자신의 웹 사이트에 글을 쓰면서 자신의 행동을 후회하고 "나의 실수에 대한 전적인 책임"을 인정했습니다.
• 보안 연구원 인 마커스 허친스 (Marcus Hutchins)는 수요일에 악성 코드를 작성하고 파트너의 도움을 받아 배포를 지원했다고 유죄를 인정했습니다.
• 그의 응용 프로그램 전에도 허친스는 자신의 리버스 엔지니어링 기술을 보여주는 기술 문서를 공개했습니다. 그리고 그들을 싸우는 방법에 대한 자세한 내용을 제공했습니다.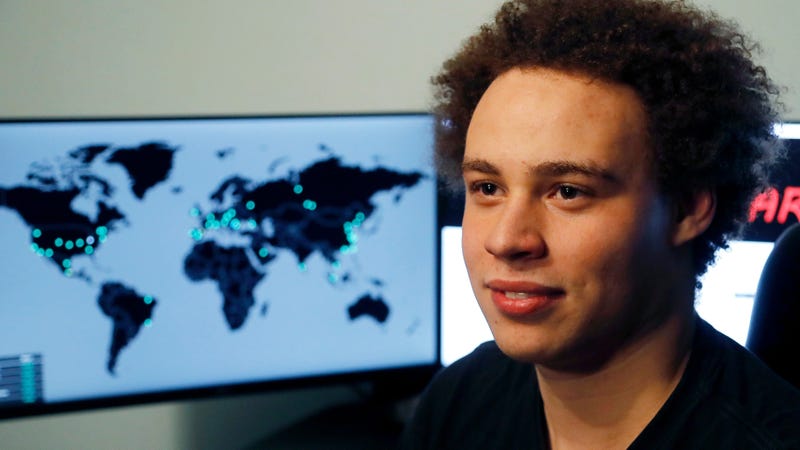 British cybersecurity researcher Marcus Hutchins, branded a hero for slowing down the WannaCry…
Marcus Hutchins, Security Researcher Who Stopped WannaCry, Pleads Guilty to Malware Charges
[gizmodo.com]
LONDON — A British security researcher who was hailed as a hero for helping to stop a global…
He Stopped a Global Cyberattack. Now He's Pleading Guilty to Writing Malware.
[www.nytimes.com]
Enlarge / Then-23-year-old security researcher Marcus Hutchins in his bedroom…
Marcus Hutchins, slayer of WannaCry worm, pleads guilty to malware charges
[arstechnica.com]
https://www.zdnet.com/article/security-researcher-malwaretech-pleads-guilty/
Security researcher Marcus Hutchins pled guilty on Wednesday to writing malware and aiding with…
Security Researcher Pleads Guilty To Malware Writing Charges
[www.bleepingcomputer.com]
A British cybersecurity researcher credited with stopping a worldwide computer virus has pleaded…
British cyber expert pleads guilty to creating malware
[abcnews.go.com]
Recap: Marcus Hutchins was arrested in 2017 in association with…
Marcus Hutchins, known for stopping WannaCry, pleads guilty in banking malware case
[www.techspot.com]
A British cyber security expert who was credited with neutralizing the global WannaCry ransomware…
WannaCry buster Marcus Hutchins pleads guilty to creating malware
[www.dw.com]
Open Wiki - Feel free to
edit it
. -
4/22 '19 answered