• Ecco the Dolphin, Sonic the Hedgehog, Castlevania : Bloodlines이 콘솔에 사전 설치되어있는 것을 알고있었습니다.
• Mega Drive Mini / Genesis Mini는 9 월 19 일 전세계 발매되어 80 달러 / 70 달러 / 140 호주 달러의 비용이 소요됩니다. 이것은 원래 콘솔 모델 1 버전을 기반으로하고 있습니다만, 약 55 % 소형화되어 있습니다.
• 세가 (Sega)는 메가 드라이브 미니 (Mega Drive Mini) (미국의 '창세기 미니 (Genesis Mini)')에 게임 10 가지를 추가로 공개했습니다.
• Genesis Mini에 있는 게임 포팅은 에뮬레이션 및 재출시 작업으로 잘 알려진 M2 팀에서 처리했습니다.
Sega has revealed 10 more games coming to its Mega Drive Mini (known as the…
Sega Genesis / Mega Drive Mini Includes Sonic 2, Earthworm Jim; More Classic Games Revealed
[www.gamespot.com]
The latest confirmed titles are Castle of Illusion starring…
Sega adds 'Streets of Rage 2' and more to the Genesis Mini lineup
[www.engadget.com]
The mini retro console craze apparently hasn't died…
SEGA Genesis Mini pre-orders kickoff with 10 more titles revealed
[www.slashgear.com]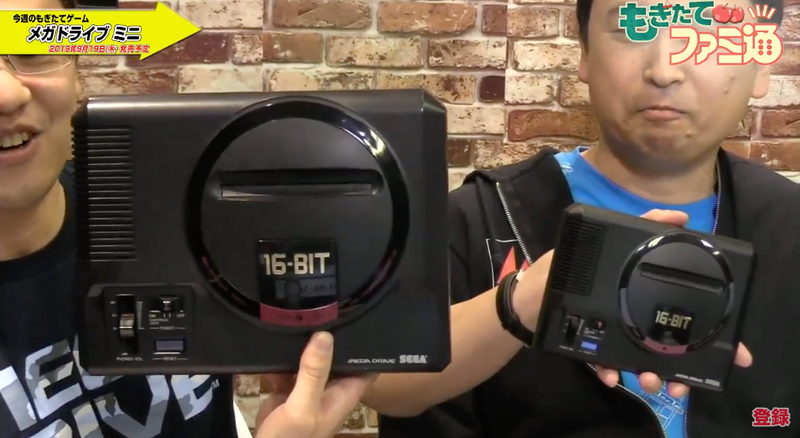 Kotaku EastEast is your slice of Asian internet culture, bringing you the latest talking points…
The Sega Genesis Mini, A Size Comparison
[kotaku.com]
Checking your browser before accessing destructoid.com. This process is…
Just a moment...
[www.destructoid.com]
Open Wiki - Feel free to
edit it
. -
4/20 '19 answered