• 페이스북 CEO는 목요일 "Good Morning America"인터뷰에서 지연 송출을 하게 되면 지난달 뉴질랜드의 모스크에서의 테러 라이브 스트리밍 비디오의 시청 횟수를 제한하게될 수도 있다고 말했습니다.
• "그러나 그것은 또한 라이브스트리밍이 사람을 위해 해주는 것을 근본적으로 끊는 것입니다.
• "정치 광고에 관한 규칙을 설정하는 것은 회사의 일이 아니라고 생각합니다"라고 목요일의 인터뷰에서 더 많은 규제를 요구하는 그의 목소리에 대해 물었고 Zuckerberg는 말했습니다.
In an interview airing on "Good Morning America" on Thursday, the Facebook CEO said a delay "might"…
Mark Zuckerberg says Facebook won't delay livestreams after New Zealand massacre
[edition.cnn.com]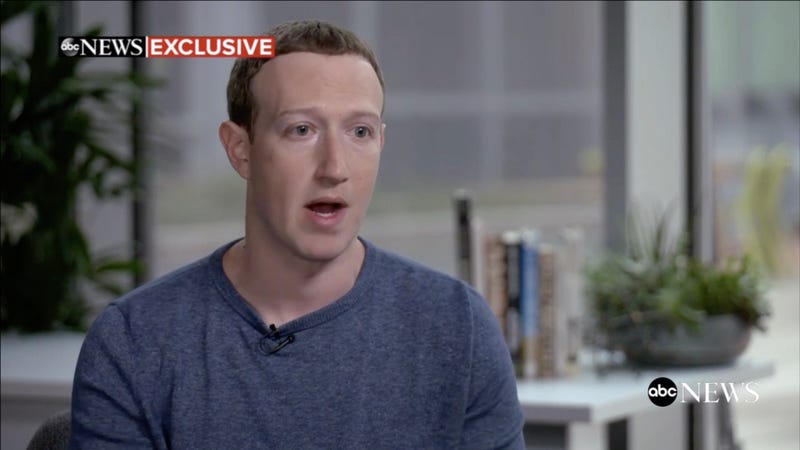 ABC News aired an exclusive interview with Facebook founder Mark Zuckerberg this morning on Good…
ABC News Helps Mark Zuckerberg Peddle His Bullshit
[gizmodo.com]
We've detected unusual activity from your computer network To continue, please…
Are you a robot?
[www.bloomberg.com]
Open Wiki - Feel free to
edit it
. -
4/6 answered
Why Mark Zuckerberg's suggestions for regulating Facebook are a significant positive step, and deserve a fair hearing.https://t.co/8ojhvKWC0N

— Cass Sunstein (@CassSunstein) April 3, 2019