• Stadia과 xCloud을 사용하면 게임을 시작하기 위해 필요한 것은 컨트롤러, 디스플레이 및 인터넷 연결뿐입니다.
• 클라우드에서 기기로 게임을 실행한다는 것은 Google이 기기간을 쉽게 오갈 수 있고 게임 상태를 다른 사람들과 쉽게 공유 할 수 있다는 것과 같은 멋진 트릭을 약속 할 수 있음을 의미합니다.하지만 우리는 여전히 모두 비용이 얼마나 드는지와 같은 세부 사항을 기다리고 있습니다.
Google made waves at GDC 2019 with its announcement of Stadia, the cloud-based…
Hands-On With Google Stadia: Does The New Game-Streaming Service Work?
[www.gamespot.com]
Now that Google Stadia and Microsoft XCloud have been unveiled at the Game Developers…
Data caps must die: How Google and Microsoft's cloud gaming ambitions could conquer ISP greed
[www.pcworld.com]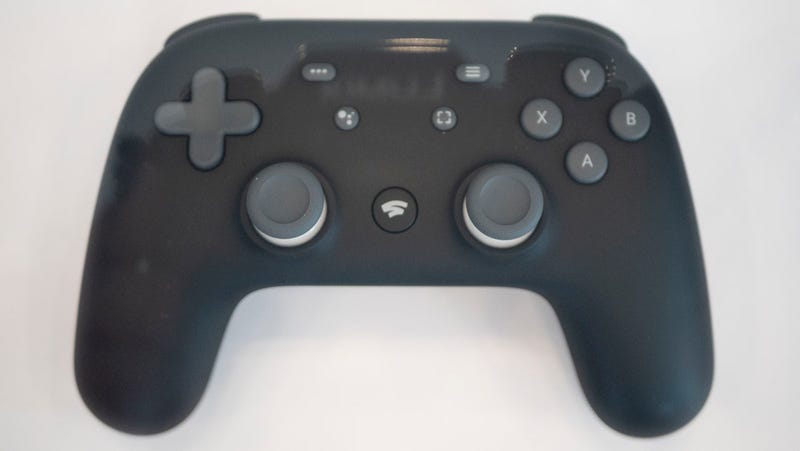 Photo: Alex Cranz (Gizmodo)This week Google announced Stadia, a gaming service that runs from the…
All the Game Streaming Services Google Stadia Is Up Against
[gizmodo.com]
…
Hands-On With Google Stadia
[www.ign.com]
On Tuesday, Google announced Stadia, a video game service that will run exclusively on streaming…
There's A Lot To Worry About With Google's Stadia
[digg.com]
Best discussion I've seen so far on why Stadia is another rent-seeking nightmare that will do little if anything to make games better, and potentially a lot to worsen situations, all brought to you by megacorp that doesn't give a shit https://t.co/npT1DxOSLS pic.twitter.com/FwVB1mX0i2

— Naomi Clark [暗悪・直美] (@metasynthie) March 22, 2019