• 테슬라는 회사 정보를 훔친 것으로 추정되는 자율 운전용 자동차 스타트업 Zoox와 전 테슬라 직원 몇 명을 고소하고 있습니다.
• 테슬라에 따르면 전직 직원 4 명은 근무 전자 메일 주소에서 개인 계정으로 문서 및 기타 정보를 전달하여 계약 조건을 위반했다고 전했습니다.
• 테슬라는 지금 Zoox에 있던 전직 직원 중 한 명이 이전의 테슬라 직원의 옛 테슬라 이메일 계정으로 이메일을 실수로 보냈을 때 발각했다고 말합니다.
• 수요일에 제기된 다른 소송은 Tesla의 오토파일럿 팀원이며 소프트웨어 소스 코드에 액세스 할 수있는 약 40 명 중 한 명인 Guangzhi Cao에 대한 것입니다.
• 테슬라는 Cao가 1 월 3 일에 그만두겠다고 발표 한 후 갑자기 그가 ( 그것의 일부가 테슬라의 오픈 소스 특허를 사용하여 제작되기 때문에) "테슬라 클론 (Tesla clone)"으로 묘사된 최초의 올 전기식 SUV를 출시한 중국 신생 업체 XPeng과 일을 하기로했다는 것을 알게되었습니다.
• 2017 년 테슬라는 오토파일럿 (Autopilot)의 전 이사였던 스털링 앤더슨 (Sterling Anderson)과 그가 공동 창업한 자율 운전 스타트업 오로라 (Aurora)를 상대로 소송을 제기한지 불과 몇 주일 만에 합의를 맺은 후 소송을 철회했습니다.
Tesla is suing self-driving car startup Zoox and several former Tesla employees…
Tesla sues ex-employees and startup Zoox for allegedly taking secrets
[www.cnbc.com]
(Reuters) - Tesla Inc filed a lawsuit on Thursday against a former engineer at the company,…
Tesla sues former employees for allegedly stealing data, Autopilot source code
[www.reuters.com]
According to Tesla, the four former employees violated the…
Tesla alleges self-driving car startup Zoox stole company secrets
[www.engadget.com]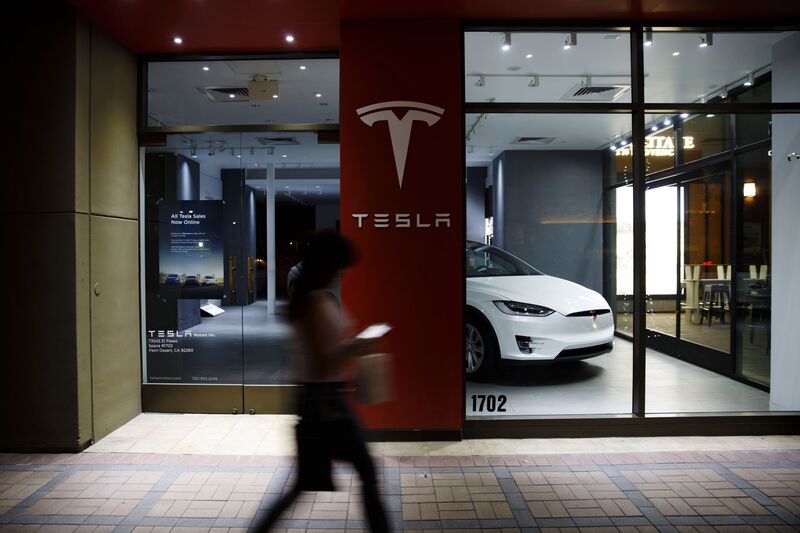 We've detected unusual activity from your computer network To continue, please…
Are you a robot?
[www.bloomberg.com]
Tesla filed two lawsuits late on Wednesday against multiple former employees and the…
Tesla sues self-driving startup Zoox and former employees for alleged trade secret theft
[www.theverge.com]
Tesla is suing four former employees and the self-driving startup Zoox.…
Tesla Sues Former Employees For Allegedly Stealing Trade Secrets
[fortune.com]
Tesla has filed a lawsuit today against a former employee who worked on Autopilot, whom…
Tesla says Chinese startup Xpeng stole Autopilot source code through former employee
[electrek.co]
Tesla has filed a pair of lawsuits against a handful of former employees who went to work at…
Tesla sues former employees, Zoox for alleged trade secret theft
[techcrunch.com]
Tesla has accused four former employees who now work at the robo-taxi startup Zoox of stealing…
Tesla sues former employees, Zoox alleging theft of confidential info
[www.businessinsider.com]
Tesla sues rival Zoox and and four of Elon Musk's former employees, accusing them of stealing confidential information https://t.co/kWqLzshQaT

— Bloomberg Next China (@next_china) March 21, 2019
Two hot new lawsuits off the presses from Tesla, one accusing 4 former employees and Zoox of stealing trade secrets relating to "warehousing, logistics, and inventory control operations," and another accusing a former employee of taking Autopilot info to Chinese EV startup XPeng https://t.co/Xm044gFztN

— Sean O'Kane (@sokane1) March 21, 2019
Just a reminder that 100 engineers have left TSLA AutoPilot and gone to Zoox. People leave companies all the time, but remember- Zoox uses LIDAR, TSLA doesn't.Those 100 engineers (and he founders) all saw what TSLA had and concluded they needed LIDAR.https://t.co/sOLk1cV9pA

— ?QuirkyLlama?? (@quirkyllama) March 21, 2019
테슬라, 중국 EV 스타트업 Xpeng이 전 직원 광지 카오을 통해 오토파일럿 소스 코드 훔쳐 이 회사 제소해. 2014년 Xpeng을 설립한 헨리 시아, 테슬라로부터 영향을 받았다고 공공연하게 말함. 이 회사, 테슬라가 오픈 소스로 공개한 특허들 사용 외 오토파일럿 UI 훔쳐 카피함https://t.co/Znf5bnPJFB

— Wan Ki Choi (@wkchoi) March 21, 2019