• 그녀는 이러한 유형의 콘텐츠가 참여를 유도함으로써 사람들을 플랫폼에 유지하고 광고를 볼 수 있도록합니다.
• 페이스북, 유튜브, 아마존은 최근의 공개적인 항의로 안티 백신 접종 콘텐츠의 확산을 제거하거나 축소했습니다.
• "때로는 궁극적인 결정이 좋은 결정이며, 문제는 강한 이데올로기적 입장이 아닌 기업의 엉덩이를 덮는 일에서 온다는 것"이라고 필립스는 말합니다.
• "우리는 우리가 발견한 각 비디오를 내부 데이터베이스에 추가하여 다시 업로드 할 때 비디오 사본을 감지하고 자동으로 제거 할 수 있습니다.
• 러시아 인터넷 리서치 에이전시가 2016 년 대선에서 흑인 문제를 타깃으로 소셜 미디어를 사용한 방법에 관한 그녀의 연구에서, 그 핵심은 분열 쟁점(쐐기 문제, wedge issue)을 발견하고 분노를 이용하기 위한 것이라는 것을 알게되었습니다.
• Facebook은 뉴질랜드의 사건을 "칭찬하고 지지한다"라는 댓글을 플랫폼에서 적극적으로 제거하고 있다고 말하고 있지만,이 회사는 자사의 플랫폼에 퍼져있는 다른 반 이슬람 연설을 근절하기위한 노력을 강화하는 것에 관해서는 아무것도 말하고 있지 않습니다.
• 편집된 경우,이 도구는 영상을 플래그하여 YouTube의 정직원과 계약자로 이뤄진 인간 중재자 팀에게 비디오가 회사의 정책을 위반하는지 여부를 판단 의뢰합니다.
• YouTube의 Content ID 소프트웨어에 대해 면밀히 연구한 Turek씨는 소프트웨어가 직접 수동 재검토를 위해 무언가가 다시 업로드되었는지 여부를 등록하는 데 30 초가 걸린다는 사실을 지적합니다.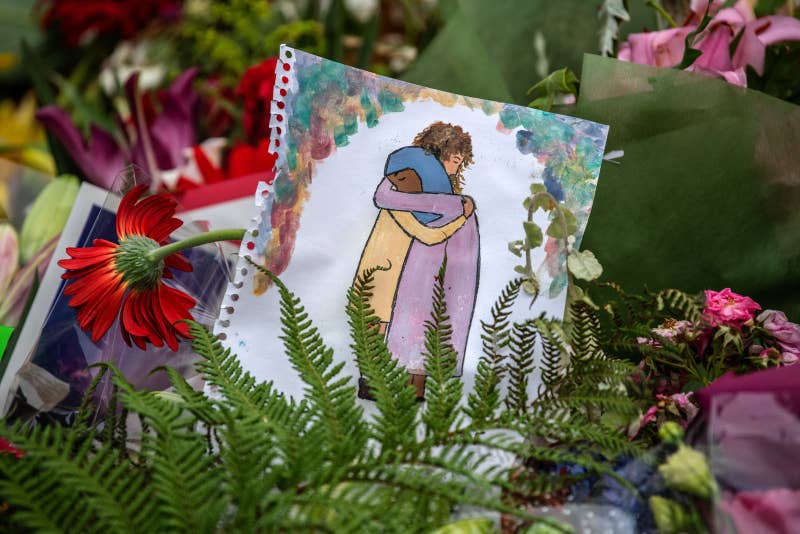 Facebook, YouTube, and Amazon moved to remove or reduce the spread of anti-vaccination…
Anti-Muslim Hate Speech Has Been A Problem On Social Media For Years
[www.buzzfeednews.com]
After a man used Facebook to live stream his attack on two New Zealand mosques last night, the…
Why can't YouTube automatically catch re-uploads of disturbing footage?
[www.theverge.com]
Breaking News EmailsGet breaking news alerts and special reports. The news and stories that matter,…
New Zealand shooting: Facebook says it removed 1.5 million videos of mosque attack within 24 hours
[www.nbcnews.com]
As a sociologist at Harvard Kennedy School's Shorenstein Center, I study how technology is used…
Extremists Understand What Tech Platforms Have Built
[www.theatlantic.com]
In the hours after a shooting suspect in New Zealand broadcast his mosque…
Facebook, YouTube work to remove copied New Zealand shooting videos
[www.cnbc.com]
Social media companies like Facebook scrambled to take down New Zealand mosque shooter videos,…
Recode Daily: Facebook is left cleaning up a mess after the New Zealand terrorist attack was streamed on the platform
[www.recode.net]
As Facebook and YouTube work to take down videos of Friday's terrorist killings that left…
New Zealand Massacre Video Clings to the Internet's Dark Corners
[www.wsj.com]
Valve removed more than 100 tributes to the alleged white supremacist responsible for the mass…
Valve takes down user tributes memorializing the New Zealand shooting suspect
[www.theverge.com]
People take pictures on a pedestrian bridge, illuminated with colors of New Zealand's national flag…
Facebook says it removed 1.5 million videos of the New Zealand mosque attack
[www.reuters.com]
Facebook removed 1.5 million videos of the Christchurch mosques attacks globally in the…
Facebook removed 1.5mill videos of mosques attacks
[www.radionz.co.nz]
"Islamophobia happens to be something that made these companies lots and lots of money," said one researcher, who added that it keeps people on the platform and available to see ads.https://t.co/yRtqjTLOmu

— Melissa Ryan (@MelissaRyan) March 19, 2019
Even after the New Zealand attack, Facebook has allowed groups with names like "War against Islam" and "Bikers Against Radical Islam Europe" to exist. They have memberships in the thousands. https://t.co/n7VDaL4o66

— Scott Bixby (@scottbix) March 19, 2019
Facebook, YouTube, and Amazon moved to remove or reduce anti-vaccination content. The platforms largely eradicated ISIS terrorists and made inroads to remove white supremacists. But through it all, anti-Muslim content has been allowed to fester@JaneLytvhttps://t.co/NWtdwJzrgb

— Tom Namako (@TomNamako) March 19, 2019
Anti-Muslim Hate Speech Is Absolutely Relentless On Social Media Even As Platforms Crack Down On Other Extremist Groups https://t.co/crqEpM81bK

— Adrienne Mahsa Varkiani (@AdrienneMahsa) March 18, 2019
"Muslims endured racial slurs, dehumanising photos, threats of violence, and targeted harassment campaigns, which continue to spread and generate significant engagement on social media platforms even though it's prohibited by most terms of service." https://t.co/Bw7j1Yszz7

— BuzzFeedOz Politics (@BuzzFeedOzPol) March 19, 2019
Until there is deliberate actions taken to address systemic source of the prejudice by tech companies unclear how this gets resolved.

Islamophobia Is Absolutely Relentless On Social Media Even As Platforms Crack Down On Other Extremist Groups https://t.co/bXFqYQ5DEB

— Mansoor (@MansoorMagic) March 18, 2019
"Journalists and regular internet users need to be cognizant of their role in spreading these ideas, especially because the platform companies haven't recognized theirs." Wise words from ⁦@BostonJoan⁩ https://t.co/p4Ldib79NJ

— One Ring (doorbell) to surveil them all... (@hypervisible) March 18, 2019
Hate groups are expert manipulators of today's tech and media ecosystem, and they're only getting better at it. But the tech platforms, ⁦@BostonJoan⁩ writes, either don't understand or can't fix what they've built. https://t.co/DWaysGKThU

— Dante Ramos (@danteramos) March 17, 2019