베이징시는 디디글로벌을 국가 통제 하에 두는 것을 고려하고 있으며, 중국 국영 기업들이 이 중국 자동차 회사에 투자할 것을 제안했다고 블룸버그 통신이 보도했습니다.
• 중국 정부는 디디에 대한 투자를 고려하고 있으며, 이는 공기업들이 곤경에 처한 중국 자동차 회사를 지배할 수 있게 할 것이라고 보도되었습니다.
• 예비 제안에 따라 국영 베이징 관광그룹 소속인 쇼우치그룹 등 베이징에 본사를 둔 일부 기업들이 디디 지분을 인수할 것이라고 블룸버그통신이 익명의 사람들을 인용해 보도했습니다.
Beijing May Take Control of Didi. Investors Seem to Like the Idea.
[www.barrons.com]
State-run firms may take over Didi; Zomato exits UK, Singapore
[economictimes.indiatimes.com]
China looking to take ride-hailing giant Didi under state control amid tech crackdown
[nypost.com]
Didi jumps nearly 10% this week amid report of Chinese government taking it over
[www.cnbc.com]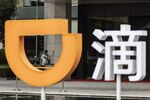 They are serious and they will inflict pain on all private stakeholders - this is a strategic turn that will continue unfolding https://t.co/xBV0jdJYJ9

— Girolamo Pandolfi da Casio ditto Carlo Dossi Erba (@INArteCarloDoss) September 3, 2021
??ETtech Top 5: Top tech news today, in under 10 minutes.

■ State-run firms may take over Didi
■ Zomato exits UK, Singapore
■ Snapdeal weighs $400 million IPO https://t.co/RVoFJzB6Py

— ETtech (@ETtech) September 3, 2021