저명한 분석가 밍치 쿠오에 따르면 애플의 차세대 아이폰은 4G 또는 5G 네트워크에 연결하지 않고도 전화를 걸고 메시지를 보내기 위한 저궤도(LEO) 위성 통신 기술을 탑재할 수 있을 것이라고 합니다. 쿠오는 최근 투자자들에게 남긴 메모에서 아이폰13 라인업에 LEO 위성과 연결할 수 있는 하드웨어가 탑재될 것이라고 설명했습니다. 관련 소프트웨어 기능을 활성화하면 4G 또는 5G 셀룰러 연결 없이도 아이폰 13 사용자가 전화를 걸고 메시지를 보낼 수 있습니다.
• 맥루머스는 아이폰13에 위성 통신을 지원하는 맞춤형 퀄컴 X60 베이스밴드 칩이 탑재될 것으로 예상된다고 보도했으며, 다른 스마트폰 브랜드들은 위성 통신 기능을 켜기 위해 X65 베이스밴드 칩을 2022년까지 기다리고 있는 것으로 알려졌습니다.
• 핸드셋에서 LEO 연결을 지원하는 방법은 충분하지만, 결론은 다음과 같습니다. 쿠오 기반 보고서에 따르면, 사용자에게 LEO 통신을 제공하는 "가장 간단한 시나리오"는 네트워크 운영자들이 Globalstar와 협력하는 경우입니다.
Apple iPhone 13 rumors go sky-high with satellite connection
[www.fiercewireless.com]
iPhone 13 to Support LEO Satellites, Allowing Calls/Texts without Cell Signals, Says Kuo
[www.iphoneincanada.ca]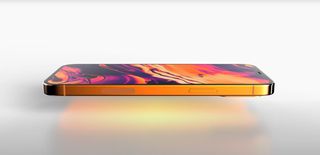 iPhone 13 tipped for satellite communication - here's how it could work [Update]
[www.tomsguide.com]
Report: Apple iPhone 13 series to support satellite communication
[mspoweruser.com]
Apple's iPhone 13 Could Offer Satellite Service. Space Stocks Are Jumping.
[www.barrons.com]
Rumor: Next-gen iPhone could offer communications via low earth orbit satellites alongside cellular networks
[www.powerpage.org]
$AAPL iPhone 13 rumors go sky-high with satellite connection. reports suggest that it will include support for satellite mobile, which consumers could use when terrestrial-based 4G and 5G are not available. The one getting most of the glory: Globalstar.https://t.co/rl7jIa3ga7

— ? ??????? & ?????? ? (@Mayhem4Markets) August 31, 2021