어딘가에 선을 긋고, 역사적으로 FDA는 규제적인 관점에서 십대들과 다른 10대들을 생각해왔습니다,"라고 Creech는 말했습니다. "왜 11, 10, 14가 아닌 12살에 결정을 내렸는지 모르겠습니다."
보조 투여량이 필요합니까? 화이자바이오NTech은 7월 두 번째 투여 후 약 6개월 후에 세 번째 투여를 받은 사람들을 대상으로 한 초기 연구에서 2회 투여 후 수치보다 5~10배 높은 강력한 항체 반응을 보였다고 보고했습니다.
• Moderna는 또한 미국의 어린 십대들과 어린이들을 위한 백신 허가를 신청했습니다. 많은 공중 보건 관계자들은 일단 부유한 나라들이 성인 인구가 보호되면 그들의 백신을 기증해야 한다고 말하면서, 보건 종사자들과 노인들을 포함하여 질병의 위험이 높은 개발 도상국의 수백만 명의 사람들이 아직 단 한 번의 주사도 맞지 않고 있다고 지적합니다.
EU likely to decide on Moderna COVID shot for kids next week
[www.yahoo.com]
Covid vaccines for kids under 12 expected midwinter, FDA official says
[www.nbcnews.com]
Why a Covid-19 vaccine isn't available for kids yet
[edition.cnn.com]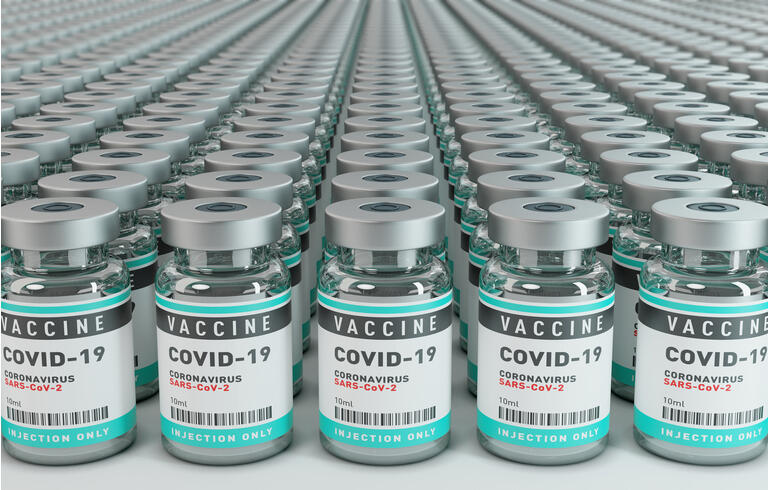 Access to this page has been denied.
[seekingalpha.com]
What You Need to Know About COVID-19 Booster Shots
[time.com]
Emergency approval for Covid-19 vaccines in children under 12 could come in early to midwinter, a Food and Drug Administration official said Thursday, a move that could bring relief to many parents who have been unable to vaccinate their children. https://t.co/OVE8o8HLzM

— John FitzGerald (@TheTweetOfJohn) July 15, 2021
Vaccines for kids under 12 expected midwinter, FDA official says. Maybe that is when schools should open? When all school age kids are vaxxed! https://t.co/tkDnTGWp1m

— Barbara Malmet (@B52Malmet) July 15, 2021
FDA、12歳以下の子供用のワクチンを冬に認可するだろうとのこと。(FDA関係者の発言)

ModernaとPfizerは、3月に12歳以下のワクチン臨床試験を開始。結果は秋予定だが、FDA審査に時間がかかるとのこと。

FDAは子供ワクチンに4〜6ヶ月間の追跡データを求めているという。https://t.co/vscdcvWZsQ

— ブタ丸?米国株情報配信 (@Butamaru_Butako) July 15, 2021
Emergency authorization for Covid-19 vaccines in children under 12 could come in early to midwinter, a Food and Drug Administration official said Thursday https://t.co/Tc2rhP7QYI

— Scott Gustin (@ScottGustin) July 15, 2021
Vaccines for kids under 12 expected midwinter, FDA official says: After emergency use authorization, the agency hopes to move quickly to full approval. https://t.co/w0GlBqsiOy

— Jeffrey Levin (@jilevin) July 15, 2021
Meanwhile, the US offers parents of under-12s hope. Rather than the despair that the UK government just wants their kids to get infected. https://t.co/IQyT8u0T4p

— Dr. Sherrill Stroschein ? (@sstroschein2) July 15, 2021
"Covid-19 vaccines for children under 12 could come in early to midwinter, a Food and Drug Administration official said Thursday, a move that could bring relief to many parents who have been unable to vaccinate their children."
https://t.co/Bza12clkWn via @nbcnews

— ????? is #FullyVaccinated ? (@adishsoup) July 16, 2021
This is good news, depending on how many parents will have their kids vaccinated. ?

Covid vaccines for kids under 12 expected midwinter, FDA official sayshttps://t.co/R8y9lICFhS

— ?Rachel??? (@Rachel1964Alva) July 15, 2021