델타 변종이 원래 모델보다 두 배 이상 빨리 퍼지는 것을 의미하는데, 이것은 분명히 전염병의 속도를 높일 것이기 때문에 좋지 않습니다. 실제로 세계보건기구(WHO)는 지금까지 이 델타바이러스가 "가장 빠르고 적합한" 버전이라며, 질병통제예방센터(CDC)가 반향을 일으킨 명칭인 '우려의 변종'이라고 규정했습니다.
• 이스라엘 보건부에서 발표한 실제 자료에서 보듯이, 심각한 질병을 예방하는 효과는 여전히 높지만, 감염과 징후성 질병 모두를 예방하는 백신 효과는 백신 접종 후 6개월 동안 감소했습니다."라고 화이저는 CNN에 보낸 성명에서 말했습니다.
• 중증 질환에 대한 보호는 6개월 동안 높은 수준을 유지했지만, 시간이 지남에 따라 징후성 질병에 대한 유효성의 저하와 변종의 지속적인 출현을 예상합니다.
• 현재까지 보유한 데이터의 총합에 기반하여 Pfizer 및 BioNTech는 최고 수준의 보호를 유지하기 위해 두 번째 선량 이후 6개월에서 12개월 사이에 세 번째 선량이 유익할 수 있다고 믿는다."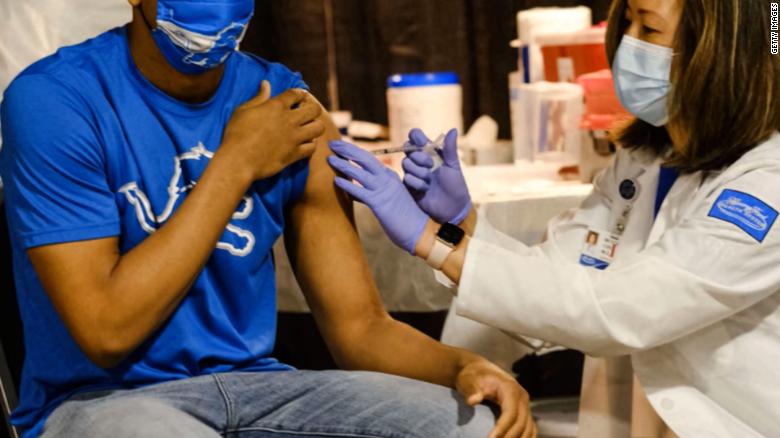 Pfizer says it's time for a Covid vaccine booster; FDA and CDC say not so fast
[edition.cnn.com]
Pfizer says third dose of vaccine might be beneficial to protect against variants
[www.mlive.com]
The Kansas City Star
[account.kansascity.com]
A fully-vaccinated Houston wedding led to 6 Delta variant cases. Did certain vaccines save lives?
[www.houstonchronicle.com]
What To Know About The Delta Variant
[www.scarymommy.com]
Open Wiki - Feel free to
edit it
. -
7/11 '21 answered
Vaccines don't protect against infection (symptoms)

They protect against disease (hosp/death)

When they say Pfizer vaccine has "waning immunity", they're referring to symptoms

If you can't deal with a runny nose, by all means get the boosterhttps://t.co/uZkxhFK29R

— Gummi Bear (@gummibear737) July 9, 2021
Pfizer vaccine protection efficacy against symptomatic illness from Delta variant is around 64%. A third dose after 6 months may be needed.https://t.co/DnQhMyWiUX

— Gordon Pearson 3.5% ?? #FBPE #FBPPR #FBPA (@gcpearson69) July 8, 2021
Hey Pfizer vaccinated friends, looks like we might need a booster shot 6-12 months after due to waning efficacy. They're also updating it to target more of the delta variant https://t.co/hohbLFmaBB

— Alice, sombrely Razer scooting; 麗詩 (@pearwaldorf) July 8, 2021
As Pfizer doses brought forward to August in Australia, the company seeking US emergency approval for a booster for August as vax effectiveness seen to wane. https://t.co/c5gUjQOfM3

— Linda Mottram (@LindaMottram) July 8, 2021
If you got/get the Pfizer shot, be aware that Pfizer is considering a third shot – 6-12 months after – due to seeing a decline in efficacy after 6 months, esp in light of new variants. https://t.co/aYBjepujsS

— Tauriq Moosa (@tauriqmoosa) July 8, 2021