•, 2021년 5월 28일 미국 식품의약국(FDA)이 KRAS G12C 변종 또는 전이성 폐암(소형 폐암)을 가진 성인 환자의 치료를 위해 LUMAKRAS™을 승인했다고 발표했습니다.
• "오늘 FDA가 비소세포 폐암의 가장 보편적인 바이오마커 중 하나인 KRAS G12C를 대상으로 한 치료법을 승인함으로써 이러한 돌연변이를 가지고 있는 많은 환자들에게 희망을 주고 보다 혁신적인 치료 옵션이 필요한 폐암 커뮤니티에 중요한 순간입니다."
FDA Approves LUMAKRAS™ (Sotorasib), The First And Only Targeted Treatment For Patients With KRAS G12C-Mutated Locally Advanced Or Metastatic Non-Small Cell Lung Cancer
[www.prnewswire.com]
This Just-Approved Amgen Drug Is the First to Hit a Hard Target in Cancer
[www.barrons.com]
Amgen Wins Approval for Pathbreaking Lung Cancer Drug
[www.wsj.com]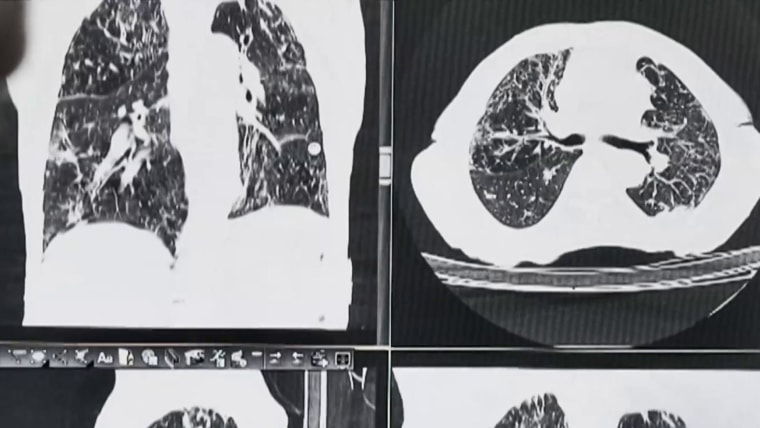 FDA approves Amgen drug for lung cancer with specific mutation
[www.nbcnews.com]
Are you a robot?
[www.bloomberg.com]
Open Wiki - Feel free to
edit it
. -
5/29 '21 answered
BREAKING: For decades, scientists struggled to find a medicine that could treat one of the most common cancer mutations. Amgen has won approval from U.S. health regulators for the first drug targeting the KRAS mutation, ⁦@joewalkerWSJ⁩ reports. https://t.co/QdmdA0uSdJ

— Jonathan Rockoff (@jonathanrockoff) May 28, 2021
For decades, scientists struggled to find a medicine that could treat one of the most common cancer mutations.

Amgen has won approval from U.S. health regulators for the first drug targeting the KRAS mutation. https://t.co/kAhKKHOwSr

— Anthony DeRosa ? (@Anthony) May 28, 2021