로 추적할 수 있는 23개 항목의 목록을 작성했지만, 추적하고 싶은 다른 항목이 분명히 많이 있습니다. 분명한 것은 열쇠와 가방이지만 그 목록은 끝이 없습니다.
• 예를 들어, iPhone 사용자일 때 다른 사람이 사용자에게 AirTag를 부착한 경우, 사용자의 것이 아닌 AirTag가 "이동 중" 발견되었음을 휴대전화가 알려줍니다.
• iPhone에 AirTag Found Moving With You라는 알림이 뜨면 누군가가 AirTag를 심어 놓았거나, 가방에 배우자 키가 있을 수 있습니다.
• 가해자는 "누군가의 가방이나 재킷 주머니 속으로 미끄러져 들어가 추적"할 수 있습니다.
• Apple AirTag은 분실물을 찾기 위한 저렴하고 사용하기 쉬운 제품이지만, 악용자가 파트너를 신중하게 추적하는 데 활용할 수 있는 걱정스러운 보안 툴이기도 합니다.
• NNEDV의 안전망 프로젝트 책임자인 에리카 올슨은 "누군가가 학대하는 사람을 떠나려고 하거나 떠나려고 할 때, 스토킹과 폭행이 증가할 수 있는 가장 위험한 시기 중 하나가 될 수 있다"고 말했습니다.
• 네트워크를 통해 iPhone 및 Mac을 포함한 거의 10억 개의 활성 Apple 장치를 찾을 수 있습니다.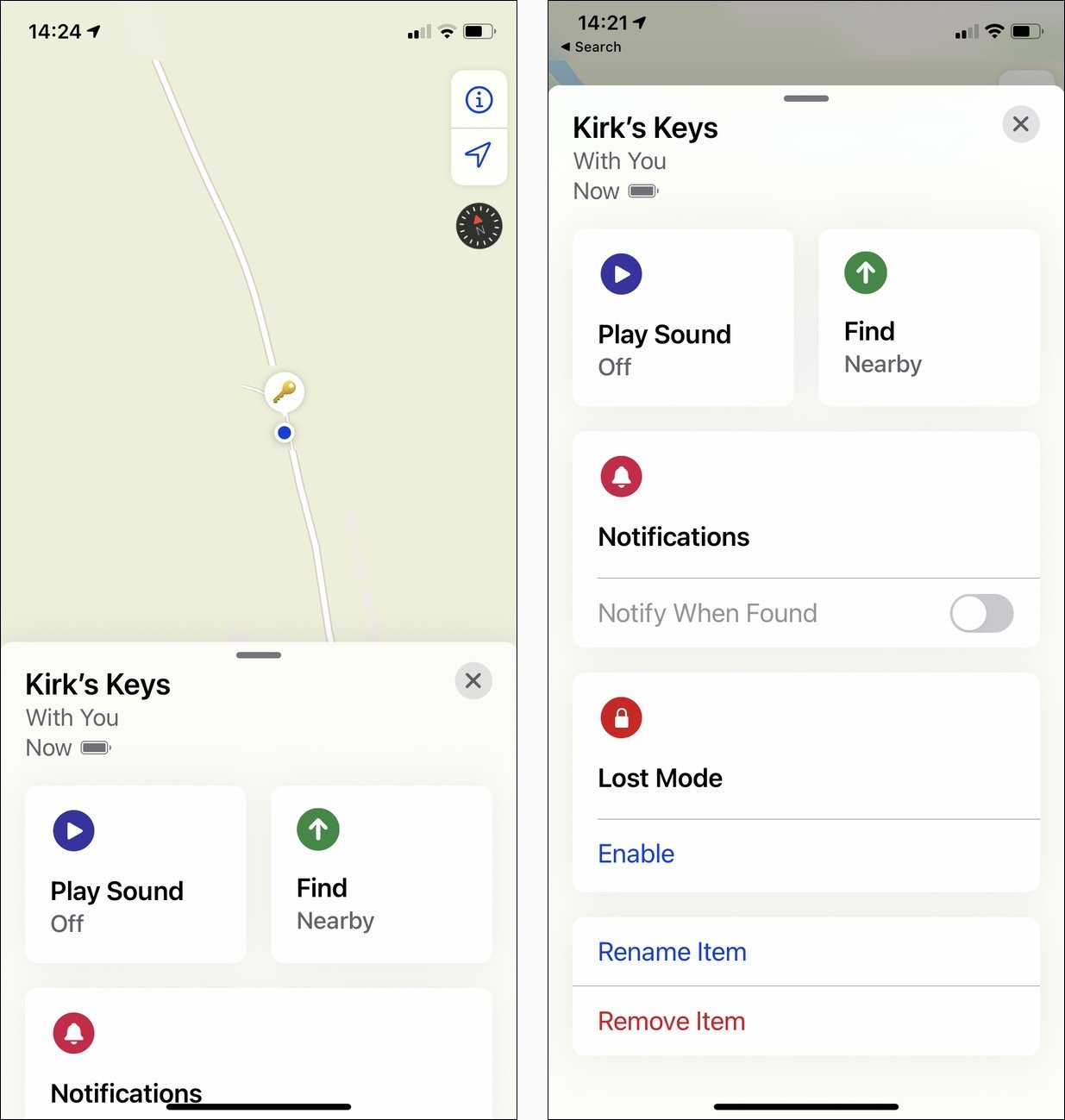 The Mac Security Blog
[www.intego.com]
Apple Will Alert Users of Unknown AirTag in Frequently Visited Places
[www.iphonehacks.com]
Apple AirTags can enable domestic abuse in terrifying ways
[www.fastcompany.com]
AirTags May Not Do Enough to Protect Against Domestic Abuse
[www.iphoneincanada.ca]
AirTag will alert you if it detects an unknown tag when you get to work or home
[www.ithinkdiff.com]
Are Apple's Bluetooth trackers a privacy nightmare?
[mashable.com]
Open Wiki - Feel free to
edit it
. -
5/5 '21 answered
I still find it weird how Apple entering a mature product category with what are by all accounts best-in-class protections against misuse gets this sort of reaction https://t.co/cvhS8rGwlO

— alex hern (@alexhern) April 30, 2021
If you look beyond the usual attention grabbing headline, this is another interesting example of the need to address the ethics of Geospatial tools - To be clear I think @apple are doing the right thing here.. https://t.co/Dp8qYXloPm

— ED PARSONS (@edparsons) April 30, 2021
AirTags are a snapshot of when Apple gets it wrong. They are particularly worrisome for people who aren't in the Apple ecosystem (a.k.a. most people). They go beyond the shame of an iMessage green bubble and put vulnerable people at a lot of risk https://t.co/HPh1EjQNHX

— Mark Wilson (@ctrlzee) April 29, 2021
What I'm saying is not new. It's already obvious to much of the design community, and echoes years of realizations in the space. Which is why it's so hard to watch Apple launch a product like this, in 2021, that halfway addresses the very issues it invents

— Mark Wilson (@ctrlzee) April 29, 2021
"Good design" is not something that works for one ecosystem or demographic. We need to judge products on their impact on society at whole. We need to consider edge cases. We shouldn't build things that make life a marginally better for some people but way worse for others.

— Mark Wilson (@ctrlzee) April 29, 2021
Last thing: @nnedv dismantled this product over the course of a 20-minute conversation. That's all it took. They were both cordial and empathetic when pointing out Apple's errors. But how long was this product in development? Years?

— Mark Wilson (@ctrlzee) April 29, 2021
애플 에어태그, 스토킹 보호 기능 있지만 안드로이드 사용자의 경우 보호 불가. 스토킹, 감시, 가정 폭력 사용 위험성 경고

Apple AirTags can enable domestic abuse in terrifying ways https://t.co/gK0Iq4k72l

— lunamoth (@lunamoth) April 30, 2021