테슬라는 이제 좀 더 저렴한 가격에 자동차를 만드는 데 초점을 맞추고 있습니다. 독일 자동차회사들의 높은 고정비 때문에 그들이 따라가는 것은 현명하지 못할 것입니다.
Mercedes-Benz Reveals The EQS, Its First Truly Serious EV
[cleantechnica.com]
Mercedes goes all out with its new electric luxury sedan, the EQS
[arstechnica.com]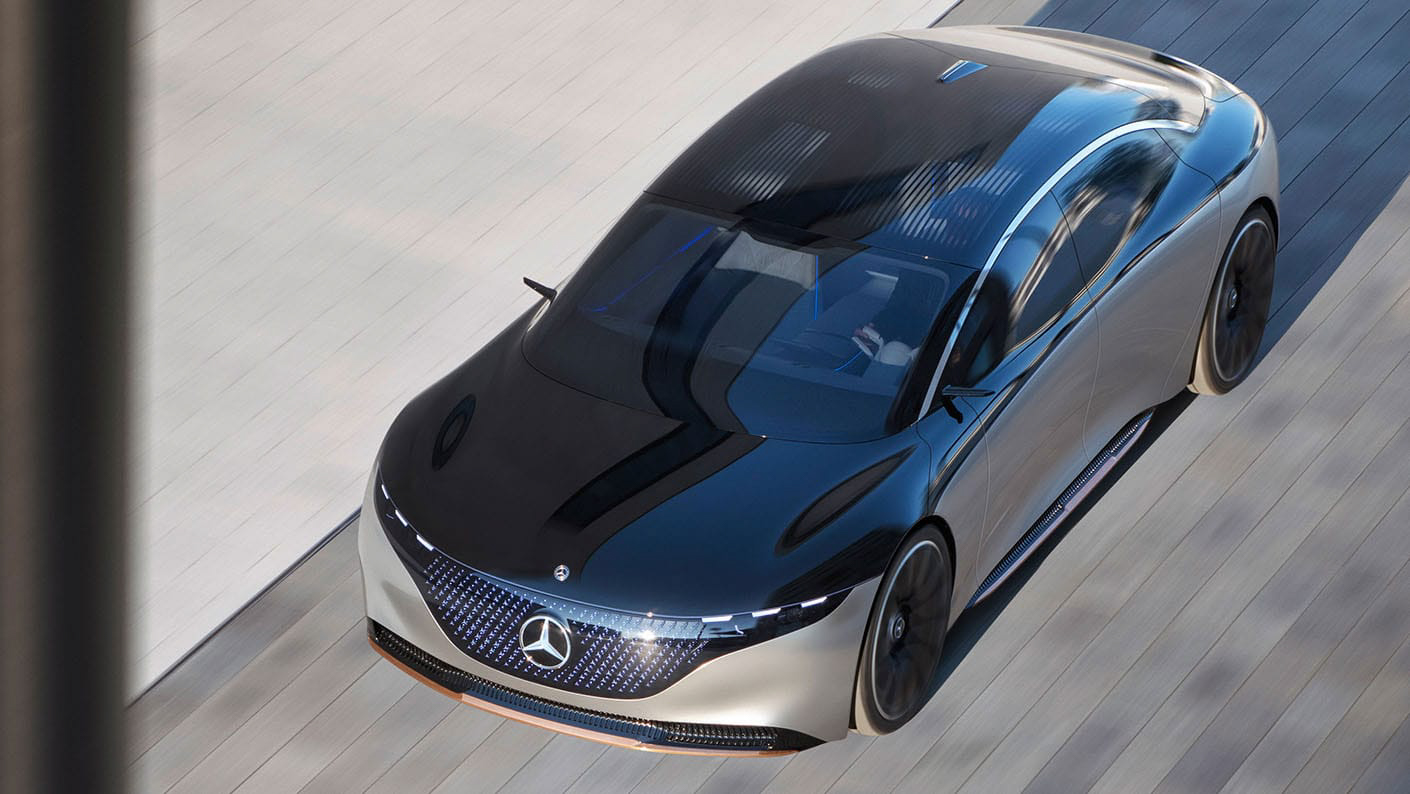 Are you a robot?
[www.bloomberg.com]
Mercedes-Benz unveils new flagship EQS electric sedan to take on Tesla
[www.cnbc.com]
Mercedes unveils an electric version of its S-Class that goes farther than a Tesla.
[www.nytimes.com]
Open Wiki - Feel free to
edit it
. -
4/18 '21 answered
"the design team has outdone itself here, producing a cab-forward shape that has already drawn comparisons to Chryslers of the 1990s"

???? https://t.co/PqMVLaRKPP

— ?Earl of FrunkPuppy? (@28delayslater) April 16, 2021
"The EQS has a drag coefficient that might make a Lucid Air driver wonder if someone left a window open. It has a range far in excess of a Tesla Model S Long Range. It can regenerate more braking energy than a Porsche Taycan Turbo S."$TSLA $TSLAQhttps://t.co/xD6sJKi2En

— Wolfgang Pipperger (@WPipperger) April 16, 2021
"Rather than wilting under the pressure of phasing out ICE, the German automakers are hitting their stride. They can't print money as easily as T does by issuing new shares, but cash flows from selling luxury cars are doing the job nicely."$TSLA $TSLAQhttps://t.co/kkAkOXgbSD

— Wolfgang Pipperger (@WPipperger) April 16, 2021
새로운 메르세데스벤츠의 전기차 기함인 EQS는 마치 테슬라와 페라리의 피를 동시에 물려 받은 것처럼 보인다.

770KM의 주행거리, 굉장할 정도의 출력, 초고속 충전, OTA의 지속적인 시스템 개선, 호화로운 인테리어.

도전자들은 벤츠의 강력한 반격에 어떤 대처를 할까.https://t.co/bk1a9u1mqw

— Montani semper liberi (@ecolibertas) April 16, 2021
Rather than wilting under the pressure of phasing out combustion engines, the German automakers are hitting their stride. They can't print money as easily as @Tesla does by issuing new shares, but cash is flowing from selling luxe cars ... ~ @business https://t.co/rMUEc3F5MB

— phoebesaid (@phoebesaid) April 16, 2021