• Verizon은 5G가 기기의 배터리 수명을 소모하는 것에 대해 우려하는 고객에게 5G를 끄면된다는 트윗을 삭제했습니다.
• 셀룰러> 셀룰러 데이터 옵션> 음성 및 데이터로 이동하여 LTE를 탭하면됩니다.
• "배터리 수명이 평소보다 빨리 소모된다는 사실을 알고 계십니까?"
• "배터리 수명을 절약하는 한 가지 방법은 LTE를 켜는 것입니다."
After spending $45bn on 5G licences, Verizon tells customers to turn off 5G to save battery life
[www.theregister.com]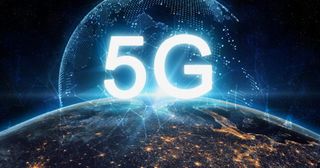 Verizon suggests users switch off 5G to save battery
[www.techradar.com]
Verizon Tells Users to Turn Off 5G to Save Battery, Regrets It
[gizmodo.com]
Verizon admitted 5G might be a big battery drain without admitting it
[mashable.com]
Verizon admits on Twitter 5G drains batteries quicker but deleted the tweet
[knowtechie.com]
Verizon Advises Subscribers to Switch Off 5G to "Conserve Battery Life"
[www.makeuseof.com]
Open Wiki - Feel free to
edit it
. -
3/2 '21 answered
Verizon: promotes new 5G ultra-speedy phones
Also Verizon: hey turn off your 5G

— Pete S. (@whiskeypete8) February 28, 2021
It's game changing, but it also makes your daily life harder to deal with.

Verizon is making the same pitch for 5G that I made to my wife about what it's like to be married to me.

— Jay Black (@jayblackisfunny) February 28, 2021
A year later - Verizon tech guys - "why are no one using our 5G?"

— Tony Sutton (@tony_sutton) February 28, 2021
Verizon is now telling customers to switch off their 5G network if they want better battery life.

Engineers say the 5G battery drain problem isn't exclusive to Verizon — it's problematic across the board. https://t.co/JXL8PuMCZk

— Matthew Keys (@MatthewKeysLive) February 28, 2021
https://twitter.com/vzwsupport/status/1366055566347546635