• 아이들은 TikTok을 좋아하지만 회사는 그들을 보호하지 못합니다.
• 우리는 틱톡에 대한 소비자 권리 침해를 모두 발견했고 따라서 틱톡을 고소했습니다.
• 틱톡에 사용자가 게시한 동영상을 보수 없이 사용·유통·복제할 수 있는 취소할 수 없는 권리를 부여하고 있어 저작권 조건도 똑같이 불공정하다.
• "단 몇 년 만에 TikTok은 유럽 전역에서 수백만 명의 사용자가 사용하는 가장 인기있는 소셜 미디어 앱 중 하나가되었습니다.
• "매일 우리는 커뮤니티를 보호하기 위해 열심히 노력하고 있습니다. 이것이 우리가 기본적으로 16 세 미만의 사용자에게 속한 모든 계정을 비공개로 만드는 등 다양한 주요 조치를 취한 이유입니다.
• 유럽 소비자 기구(BEUC)는 이 플랫폼이 "다수의 유럽 소비자 권리 침해로 인해 위반된다"고 말합니다.
• 또한 TikTok이 숨겨진 광고와 부적절한 콘텐츠로부터 어린이를 보호하지 못했다고 주장합니다.
• BEUC의 불만과 함께 15 개국의 소비자 단체는 국가 당국에 경고하고 자체 조사를 시작하도록 촉구했습니다.
TikTok Hit by European Consumer Group Complaint Regarding Child Safety
[www.macobserver.com]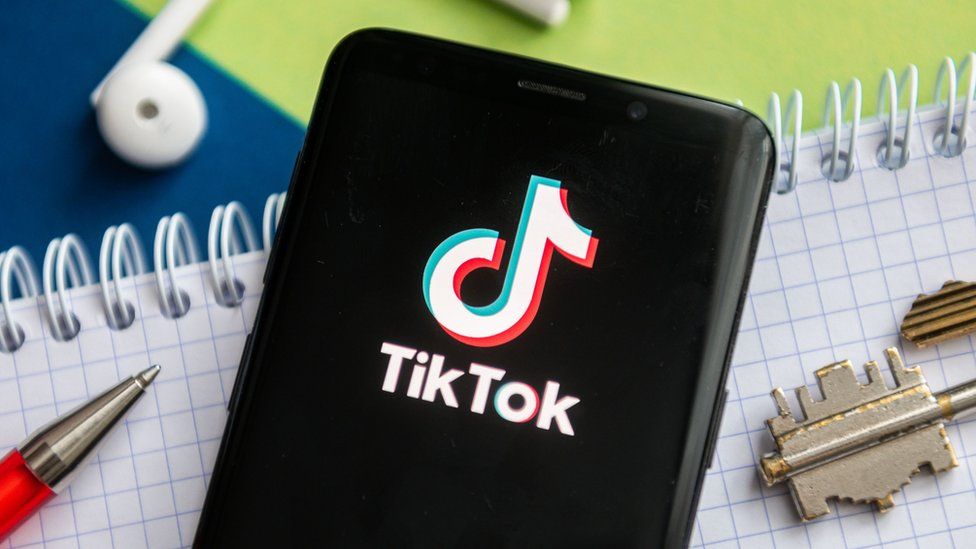 TikTok breaching users' rights - European Consumer Organisation
[www.bbc.com]
TikTok hit with European regulatory complaints over child safety, data privacy
[thehill.com]
TikTok targeted over 'misleading' privacy practices and 'ambiguous' terms in Europe
[fortune.com]
TikTok faces trouble in Europe after it narrowly escapes U.S. ban
[www.androidcentral.com]
TikTok struck with consumer law complaints in Europe
[www.engadget.com]
Europeans Unhappy with TikTok's Child Safety Policy
[www.infosecurity-magazine.com]
TikTok hit with consumer law breaches complaints across Europe
[www.reuters.com]
Just a moment...
[www.coinspeaker.com]
TikTok Faces Consumer Law and Child Safety Complaints Across EU
[www.macrumors.com]
Consumer watchdogs in Europe teaming up to deliver a solid complaint to consumer protection authorities against TikTok for unfair contract terms, unfair marketing practices, and data protection concerns. 2021 is year where Platforms should start to be seriously held to account! https://t.co/ccK8Gc8MDN

— monique goyens (@moniquegoyens) February 16, 2021
2/2
Ambiguity & lack of clarity towards consumers are also reflected in the privacy policy, which we analysed in detail with the help of great experts. Here the PR with links to the various reports: https://t.co/WWiL6Tbm5u. A specific thread on data protection aspects will follow

— Ernani Cerasaro (@ErnaniCerasaro) February 16, 2021
European consumers organisation @BEUC files a complaint against #TikTok, saying the platform is violating EU consumer law by:

?Unfair copyright terms in their TOCs
?Controlling exchange rate for gift coins
?Failing to protect children
?Collecting datahttps://t.co/tMYWNNuEVu

— Dave Keating (@DaveKeating) February 16, 2021
TikTok's practices are the polar opposite of data protection by design. Only (giving the appearance of) fixing things when they start to feel the heat of regulators and civil society... https://t.co/wgTlupEdIz

— Jef Ausloos (@Jausl00s) February 16, 2021
Chinese-owned TikTok was hit with multiple complaints from EU consumer groups for allegedly violating the bloc's consumer laws and for failing to protect children from hidden advertising and inappropriate content.

via @Byron_Wan https://t.co/XYyxsKkDAR

— CCP-China Watch (@CCP_China_Watch) February 17, 2021