• 미국 세관국경보호국이 코로나바이러스 대유행이 시작된 이래 약 1500만개의 위조 마스크를 압수했다고 3일(현지시간) 미 관세청이 밝혔습니다.
• 그들은 또한 승인되지 않은 마스크와 승인되지 않은 마스크 간의 차이를 이해하기 위해 CDC와 국립 직업안전보건연구소(NIOSH)와 긴밀히 협력합니다.
• 승인 번호는 NIOSH의 인증 장비 목록과 비교하여 확인할 수 있습니다.
The 9 Best Disposable Face Masks of 2021 for Double-Masking
[www.health.com]
U.S. Customs has seized millions of counterfeit N95s; here's how to spot a fake.
[www.winknews.com]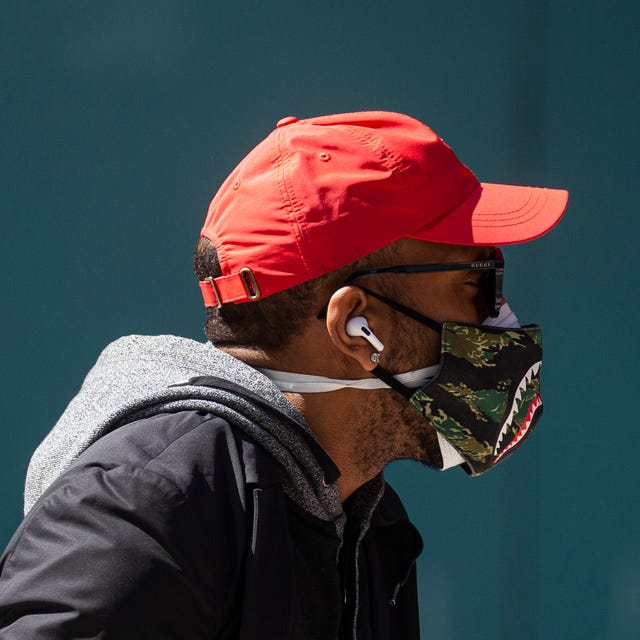 Double Masking for Runners
[www.runnersworld.com]
Double Face Masks? N95? Protect Yourself Against New Covid-19 Variants With These Mask Upgrades
[www.wsj.com]
Here's how to tell the difference between a fake N95 mask and a real one
[edition.cnn.com]
How can you test if your face mask fits properly? Stand in front of a mirror and breathe out forcefully. If you blinked, that means air hit your eyelids and is escaping around the edges.

That and more ? tips?https://t.co/4Vt0gf0Cxm

— Patrick Hedlund (@patrickhedlund) February 5, 2021
"Doctors say it's important to improve the effectiveness of your mask practices—such as by 'double masking' to wear two at once." https://t.co/PHNBye7MQa

— Andy Grewal (@AndyGrewal) February 5, 2021
Most experts say a cloth mask over a surgical mask is the way to go. It's important to maintain breathability when double masking.

"If there's too much resistance the mask will leak, or if it's too uncomfortable you will take it off."https://t.co/6fqgw2XsQk

— Haley Velasco (@HaleyAVelasco) February 5, 2021
Double Face Masks? N95? Protect Yourself Against New Covid-19 Variants With These Mask Upgrades - WSJ. It's time to change up those masks! https://t.co/5IVfJAMBIC

— ShellyGivan, RN, TNCC (@GivanShelly) February 6, 2021