• 그러나 AstraZeneca의 CEO는 영국이 EU보다 3 개월 전에 계약에 서명하고, 영국 공장도 조기 가동을 시작해 공급 능력을 늘렸다고 지적했습니다.
• 그녀는 "유럽연합 27개 회원국들은 아스트라제네카가 우리의 협정에 대한 약속을 이행할 필요가 있다고 단합했다"고 말했습니다.
• Soriot은 생산이 "기본적으로 우리가 원하는 곳보다 두 달 뒤처졌다"고 말했습니다.
Why has the EU been so slow to roll out a Covid vaccination programme?
[www.theguardian.com]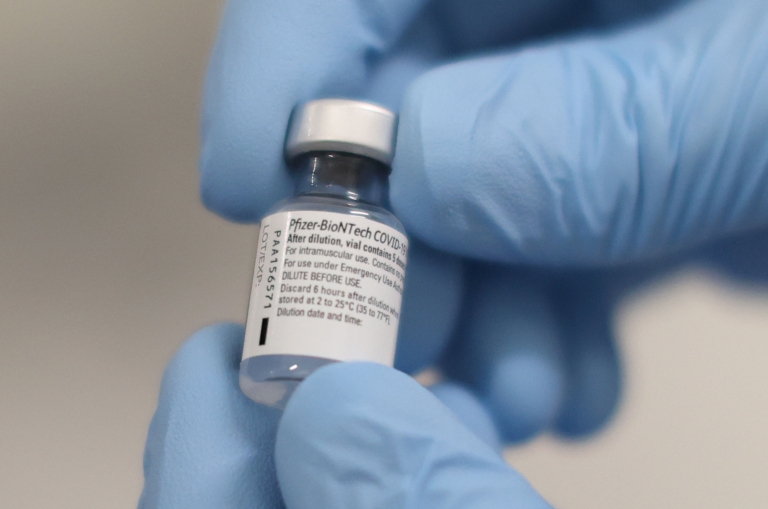 Coronavirus: EU demands UK-made AstraZeneca vaccine doses
[www.bbc.com]
https://www.washingtonpost.com/nation/2021/01/27/coronavirus-covid-live-updates-us/
The Irish Times view on AstraZeneca v the EU: Europe's drug wars
[www.irishtimes.com]
AstraZeneca: EU vaccine delivery dates weren't guaranteed, says CEO Pascal Soriot
[edition.cnn.com]
EUを離脱した英国の製薬大手企業アストラゼネカが開発した新型コロナウイルスワクチンのEU向け供給が遅れている問題で、双方の主張が契約条項の解釈に及ぶなど対立が深刻化

EU demands UK-made AstraZeneca vaccine doseshttps://t.co/W0YeTIQvNH

— Mugen UJIIE (氏家 無限) (@carpe_diem0820) January 27, 2021
Have just seen footage of @vonderleyen throwing her toys out of the pram because the EU were too slow to take action for their citizens & don't know how to write & check a contract.

Coronavirus: EU demands UK-made AstraZeneca vaccine doses https://t.co/30S2UKzmGr

— StraightTalker50 (@talker50) January 27, 2021
This really isnt a good look for them. Its coming across they are trying to penalize the UK for daring to act 3 months sooner. AZ stated UK had the same issues but were ironed out because of the earlier ordering https://t.co/1jQIdKr8YT

— Andrew/Oathy (@AndrewOathy) January 27, 2021
Guntram Wolff: why is EU behind on vaccination - risk aversion of some member states, budget and too few reservations of production lines (Brit Govt took out 18 month contract for any vaccine at Wockhardt in Wrexham in August) https://t.co/QmuEFNMUhU

— lisa o'carroll (@lisaocarroll) January 28, 2021
Coronavirus: EU demands UK-made AstraZeneca vaccine doses - BBC Newshttps://t.co/SE6T3q9C1n
EU内でワクチンの供給をめぐって、製薬会社とEUの間で「殴り合い」状態。工場稼働の不具合(?)から供給不足が原因。日本の割り込みは、とても無理だろう。

— ?蜜蜂 (@injustice007) January 27, 2021