• 도널드 트럼프 대통령이 소셜 미디어에서 강력하게 홍보한 1 월 6 일 미국 국회 의사당에서 발생한 치명적인 폭동의 여파로 트위터, 페이스북, 스냅 챗 등의 플랫폼이 마침내 대통령을 금지했습니다.
Trump's Twitter and Facebook ban is already working. One stat shows it.
[www.vox.com]
Tracking Viral Misinformation
[www.nytimes.com]
After Twitter banned Trump, misinfo on the site fell dramatically
[mashable.com]
After Twitter Trump Ban, Election Misinformation Plummeted: Researcher
[variety.com]
Misinformation fell 73% after Trump was banned across social media
[www.businessinsider.com]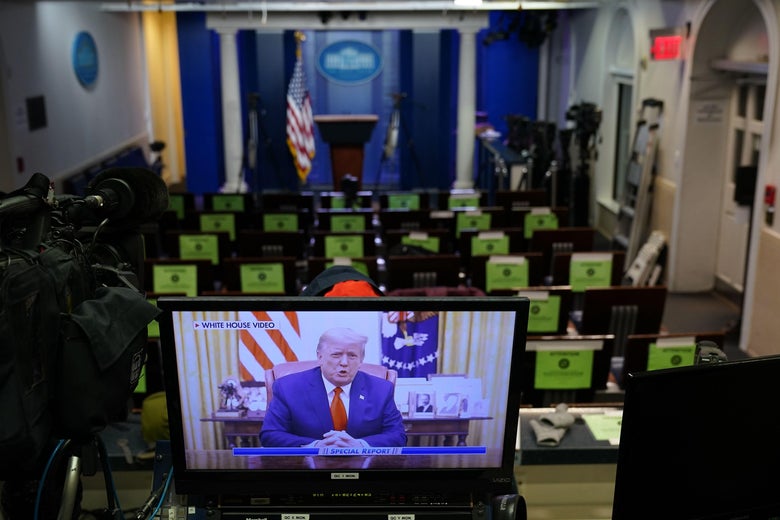 Talk of election fraud online plunges after Trump kicked off Twitter, Facebook.
[slate.com]
Misinformation went down after Twitter banned Trump
[www.washingtonpost.com]
One analysis says election-fraud lies on social media have dropped by 73% since platforms started policing them, beginning with banning Trump. Surprised it's been that effective, but kinda hoping to get my mom back from Conspiracy Theory Facebook. https://t.co/CqRvIylWA5

— Tasha Robinson (@TashaRobinson) January 18, 2021
"Online misinformation about election fraud plunged 73 percent after several social media sites suspended President Trump and key allies last week" https://t.co/HDIkQNMfDZ

— Tommy Vietor (@TVietor08) January 17, 2021
"Bottom line is that de-platforming, especially at the scale that occurred last week, rapidly curbs momentum and ability to reach new audiences,"

73% minder fake news.

Fascinerend, wat een enorme impact heeft het verwijderen van Trump en consorten. https://t.co/tSU50ynpwz

— Kwarc (@marctimmermans) January 18, 2021
Misinformation on social networking sites drops 73% in the wake of Trump being banned from Twitter, Instagram, and Facebook. Truth is on the rise. Keep it alive. https://t.co/0Rf1eQpZso

— James Gunn (@JamesGunn) January 18, 2021
Online misinformation about election fraud plunged 73% after social media sites banned Trump & allies last week, research firm has found, underscoring the power of tech companies to limit the falsehoods poisoning public debate when they act aggressively. https://t.co/NGGvdwx1Jh

— Brad Reason ? ? ? ? ? ?? ? (@BradReason) January 16, 2021
Online misinformation about election fraud plunged 73% after several social media sites suspended Trump and key allies last week. https://t.co/dajZLVQB5F

— Vicky Ward (@VickyPJWard) January 17, 2021