• 국방부는 2020년 6월 소위 중국의 민관합동 전략에 대응하기 위한 노력의 일환으로 의회에 초안을 제출했고 그 이후 명단을 업데이트해 왔다.
• "국무부는 인민해방군(PLA)의 현대화 목표를 지원하는 중화인민공화국(PRC) 군사-민간 핵융합 발전 전략을 강조 및 대응해 이들 PRC 기업, 대학, 연구 등에서도 습득하고 개발한 첨단 기술과 전문지식에 접근할 수 있도록 하겠다는 입장입니다."민간단체로 보이는 조사 프로그램"이라고 국방부가 성명을 통해 밝혔습니다.
• 샤오미는 중국군 소유, 통제, 소속이 아니며 NDAA에 따라 정의된 '중국공산군 회사'가 아님을 확인한다고 말했습니다.
• 트럼프의 11월 명령은 중국의 군사, 정보, 보안 서비스를 지원하는 것으로 알려진 31개 중국 기업에 대한 투자를 금지했습니다.
• 미국 법무부는 오늘 샤오미와 몇몇 다른 중국 기업들이 미국에 본사를 둔 회사들과 거래하는 것을 막으면서 소위 기업 목록에 올랐다고 발표했습니다.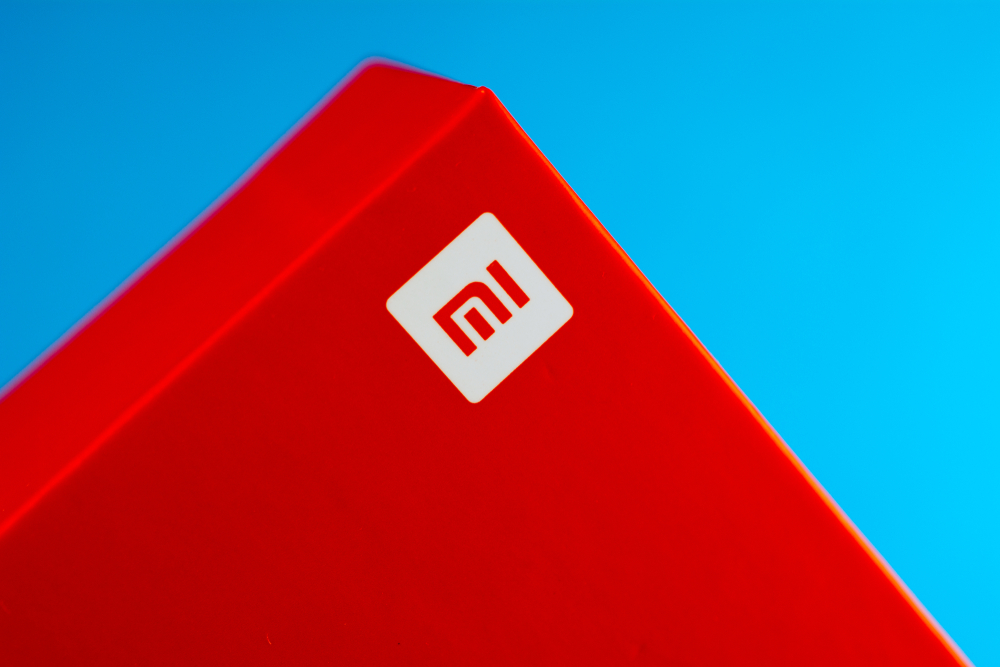 Xiaomi stock dives after blacklisting by US
[kr-asia.com]
Xiaomi Joins Huawei on U.S. Blacklist
[www.thurrott.com]
Trump designates Xiaomi as 'Communist Chinese military' company
[www.cnet.com]
Just a moment...
[www.coinspeaker.com]
US adds Xiaomi to list of alleged Chinese military companies
[www.engadget.com]
Trump adds Xiaomi and Comac to blacklisted Chinese companies
[www.inputmag.com]
U.S. government puts Xiaomi and eight other Chinese companies under investment ban
[www.neowin.net]
Trump Order Clarifies Chinese Company Ban, But Questions Linger
[www.wsj.com]
Xiaomi denies links with Chinese Military as Trump administration places it on blacklist
[www.talkandroid.com]
Are you a robot?
[www.bloomberg.com]
Open Wiki - Feel free to
edit it
. -
1/16 '21 answered
JUST IN: #Xiaomi shares tank over 10% at the open in Hong Kong after the US designated the smartphone giant as one of the "Communist Chinese military companies."

Xiaomi was the third biggest smartphone maker in the world in Q3 https://t.co/flZQNCRjJE

— Arjun Kharpal (@ArjunKharpal) January 15, 2021
"The companies will be subject to a new U.S. investment ban which forces American investors to divest their holdings of the blacklisted firms by Nov. 11, 2021."

Oh boy. Not quite the same as being added to the entity list, but it's not good for Xiaomi.https://t.co/XHgX6OoSks

— Adam Conway @ XDA (@AdamConwayIE) January 14, 2021
Is this right? Is the US adding Grand China Air, which grew out of HNA to the list of Chinese firms with military ties? DOD Releases List of Additional Companies, In Accordance with Section 1237 of FY99 NDAA https://t.co/lNQJaMJ30L

— David Barboza (@DavidBarboza2) January 15, 2021
And is Xiaomi also now listed by the Pentagon as a military firm? See the new list here: DOD Releases List of Additional Companies, In Accordance with Section 1237 of FY99 NDAA https://t.co/Ou6gLsk8Yu

— David Barboza (@DavidBarboza2) January 15, 2021
US has designated Xiaomi one of the "Communist Chinese military companies".

Xiaomi was the third biggest smartphone maker in the world in Q3: https://t.co/MNbIk67NGl

— Arjun Kharpal (@ArjunKharpal) January 15, 2021
US is now blacklisting Xiaomi, which recently surpassed Apple as third-biggest smartphone maker.

Adding to its bans on Huawei, which also is ahead of Apple on smartphone sales, and TikTok, which is the only non-FB app in global top 5 most used. Evidence of wrongdoing: 0.

— Vlad Savov (@vladsavov) January 14, 2021
Now added to the U.S. blacklist of banned Chinese military companies, Xiaomi asks Apple to submit its 2022-2027 product roadmap and blueprints to the CCP-backed cloning company before November 11. https://t.co/YrCNIL0A5O

— Kontra (@counternotions) January 15, 2021
Trump is taking an increasingly aggressive stance on China in an effort to ensure his pressure campaign against the nation stays in place long after he's left office. https://t.co/9iuNhHkXOd

— Lisa Abramowicz (@lisaabramowicz1) January 15, 2021
The Commerce Department is blacklisting China's third-biggest oil company after years of involvement in offshore drilling in disputed South China Sea waters https://t.co/HgKR7QuZHQ

— Bloomberg Next China (@next_china) January 14, 2021