• 제터의 보고서에 따르면 파이어아이는 보안요원들이 도난당한 자격 증명을 사용하여 회사의 MFA(다요소 인증) 시스템에 장치를 등록한 후 결국 해킹당한 것을 탐지했다고 합니다.
• CISA는 일요일에 현재 FBI 조사중인 SolarWinds Orion 제품과 관련된 침입을 발표하고 모든 연방 기관에 침해된 네트워크 관리 소프트웨어와의 연결을 끊도록 지시했습니다.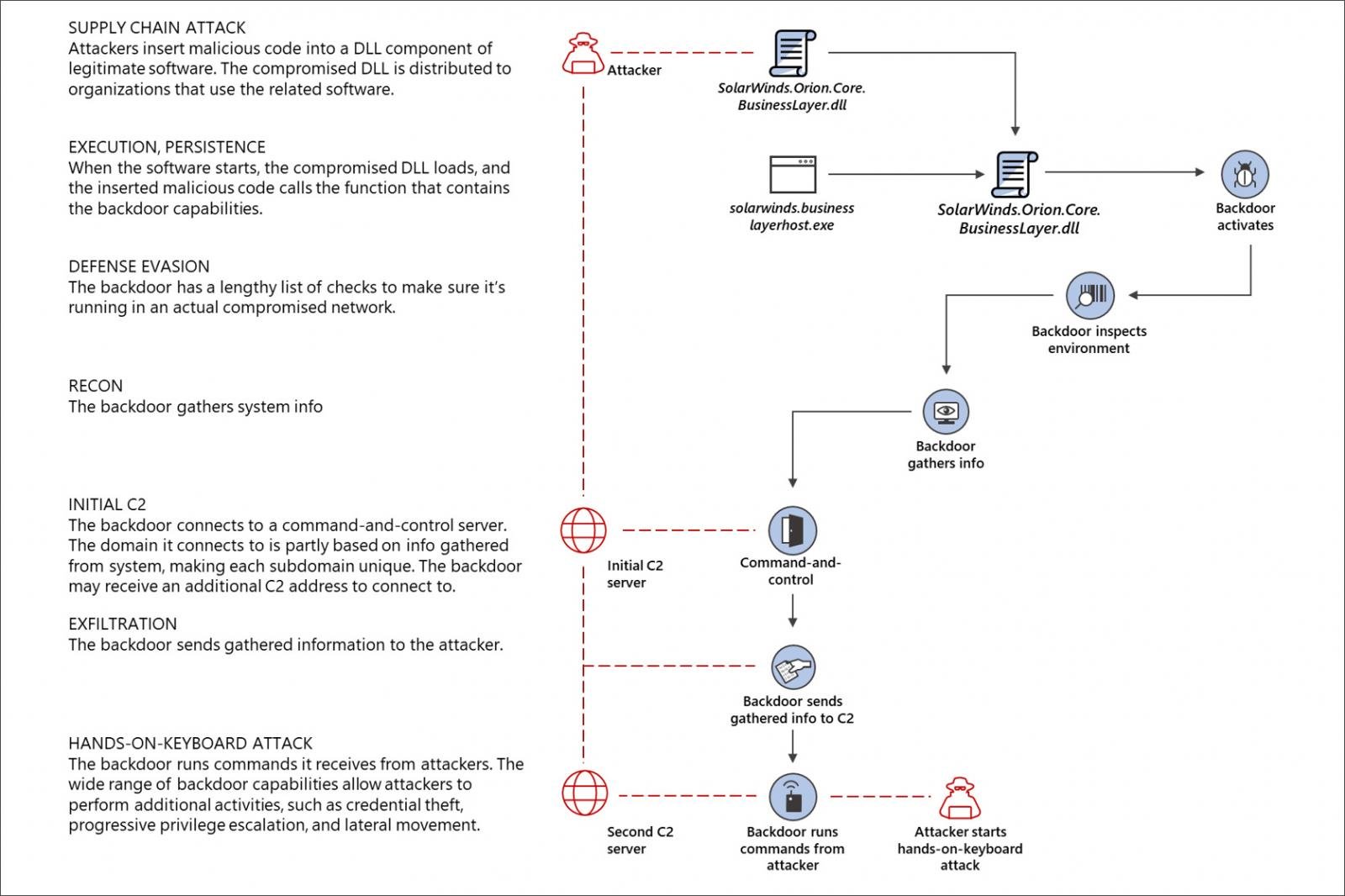 Subscribe to read | Financial Times
[www.ft.com]
The SolarWinds cyberattack: The hack, the victims, and what we know
[www.bleepingcomputer.com]
Hackers last year conducted a 'dry run' of SolarWinds breach
[news.yahoo.com]
How to Understand the Russia Hack Fallout
[www.wired.com]
Russia hack claims: What is the Cybersecurity and Infrastructure Security Agency (CISA)?
[www.foxnews.com]
Why we should consider Russia's hacking an act of war
[www.nydailynews.com]
How U.S. agencies' trust in untested software opened the door to hackers
[www.politico.com]
"How U.S. agencies' trust in untested software opened the door to hackers"

Don't trust, verify!

Clearly it's #bitcoin folks that should be regulating the regulators.https://t.co/QmnTwZJMAW

— PierreRochard.com (@pierre_rochard) December 20, 2020
SolarWinds has 330,000 customers, including:

* Every branch of the Military
* Key Federal agencies
* Major Telecommunications firms
* 80% of the Fortune 500https://t.co/ZkZpfyOGqY

— Teddy Brosevelt ?? (@_TeddyBrosevelt) December 19, 2020