• 영국에서는 Google과 Facebook 모두 투자자에게 공정한 수익을 보상하는 데 필요한 수익보다 훨씬 높은 수익을 지속적으로 얻고 있습니다. Google의 경우 벤치 마크 수준보다 17 억 파운드, Facebook의 경우 6 억 5 천만 파운드가 더 많습니다.
• "Google 및 Facebook과 같은 디지털 플랫폼은 우리 경제에 큰 공헌을하고 우리가 사랑하는 사람들과 연락을 유지하고 창의적인 콘텐츠를 공유하거나 최신 뉴스에 액세스하는 데 도움이되는 등 일상 생활에서 큰 역할을합니다." 비즈니스 비서관 Alok Sharma는 말합니다.
• "그러나 소수의 거대 기술 회사의 지배력으로 인해 혁신이 줄어들고 광고 가격이 높아지며 소비자에 대한 선택권과 통제권이 줄어들고 있습니다.
• 디지털 시장을위한 우리의 새로운 친 경쟁 체제는 소비자에게 선택권을 보장하고 소규모 기업이 밀려 나지 않도록 할 것입니다. "
• 경쟁 시장국 CMA (Competition and Markets Authority) 산하의 전담 디지털 시장 부서 (DMU)는 Ofcom 및 ICO (Information Commissioner 's Office)와 긴밀히 협력하여 새 코드를 도입하고 시행합니다.
• 영국 디지털 부문은 경제에 거의 1,500 억 파운드를 기여한 것으로 추정되며 (2018 년 수치), 정부는 그것이 불공정한 시장 지배력의 희생양이되는 것을 원하지 않습니다.
• 영국 정부는 권한 측면에서 "기술 대기업의 결정을 일시 중지, 차단 및 취소하고, 규정 준수를 달성하기 위해 특정 조치를 취하도록 명령하고, 비준수에 대해 재정적 처벌을 부과"할 수 있다고 말합니다.
Google to Face a New Regulator as U.K. Plans Tech-Focused Agency
[www.bloomberg.com]
UK will create Digital Markets Unit to police tech giants
[www.bit-tech.net]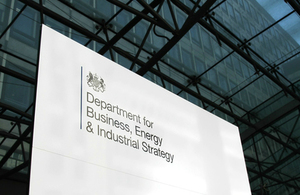 New competition regime for tech giants to give consumers more choice and control over their data, and ensure businesses are fairly treated
[www.gov.uk]
The U.K government is creating a new antitrust unit to rein in Google and Facebook
[www.androidcentral.com]
UK to impose new rules to limit tech giants' power
[www.bbc.com]
Britain to curb Google and Facebook with tougher competition rules
[www.reuters.com]
Google and Facebook to be scrutinized by new U.K. unit from next year
[www.cnbc.com]
Just a moment...
[www.coinspeaker.com]
The UK is creating a new agency to regulate Big Tech
[www.engadget.com]
Open Wiki - Feel free to
edit it
. -
11/28 '20 answered