• 뉴욕 시의회가 여름에 통과시킨 이 조례는 맨해튼, 브롱크스, 퀸즈, 브루클린 및 스태튼 아일랜드를 횡단하는 전자 스쿠터와 전자 자전거를 포함한 전자식 차량을 합법화합니다.
E-scooter and e-bicycle law now in effect in New York City
[abc7ny.com]
Scooters have come to St. Pete. So why does it feel different than Tampa? | Editorial
[www.tampabay.com]
Electric Scooters Are Now Legal in New York. But Are They Safe?
[www.nytimes.com]
NYC's law legalizing e-scooters officially goes into effect on Monday
[nypost.com]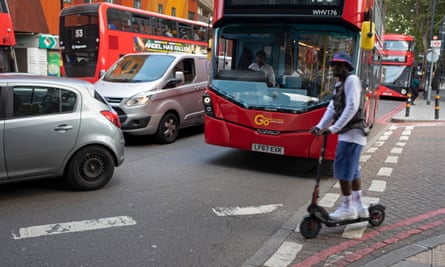 AA to provide online road safety lessons for e-scooter riders
[www.theguardian.com]
This is a disaster. Mark my words.

NYC's law legalizing e-scooters officially goes into effect on Monday
https://t.co/ko0iHX9n9B

— OverLord Elect - American Pitbull ?? (@MelissaRNMBA) November 23, 2020
Farcical. 800 words about how scooters might be dangerous, then just this with nothing else: "A man was under the influence of alcohol and driving over 95 m.p.h when he crashed into the car of a hospital worker and killed him" https://t.co/cHfwVnpsTb

— brianvan, on good behavior (@brianvan) November 24, 2020