• Bob Swan 최고 경영자는 성명에서"대규모 수요 변화와 경제적 불확실성을 통해 관리하고 있음에도 불구하고 성장과 또 다른 기록적인 해를 예측하고 있습니다.
• 인텔의 주가는 시간외 거래에서 10 % 이상 하락했습니다.
• 인텔의 최고 재무 책임자인 조지 데이비스 (George Davis)는 회사의 성장은 주로 가격이 낮아 수익성이 떨어지는 분야에서 이루어졌다고 말했습니다.
• 인텔 3 분기 결과 Refinitiv 분석가들은 인텔이 조정된 주당 순이익 1.11 달러와 매출 182 억 5 천만 달러를 보고할 것으로 예상했습니다.
• "우리 팀은 사업의 상당 부분에 대한 유행병 관련 영향에도 불구하고 우리의 기대를 뛰어 넘는 견고한 3 분기 결과를 제공했습니다."CEO 인 Bob Swan이 성명에서 말했습니다.
Intel Hit as Consumers Flock to Lower-Cost Laptops, Datacenter Chips
[www.wsj.com]
Intel Reports Third-Quarter 2020 Financial Results
[www.intc.com]
Just a moment...
[www.coinspeaker.com]
Here's why Intel's stock just dropped 10% after reporting earnings
[techcrunch.com]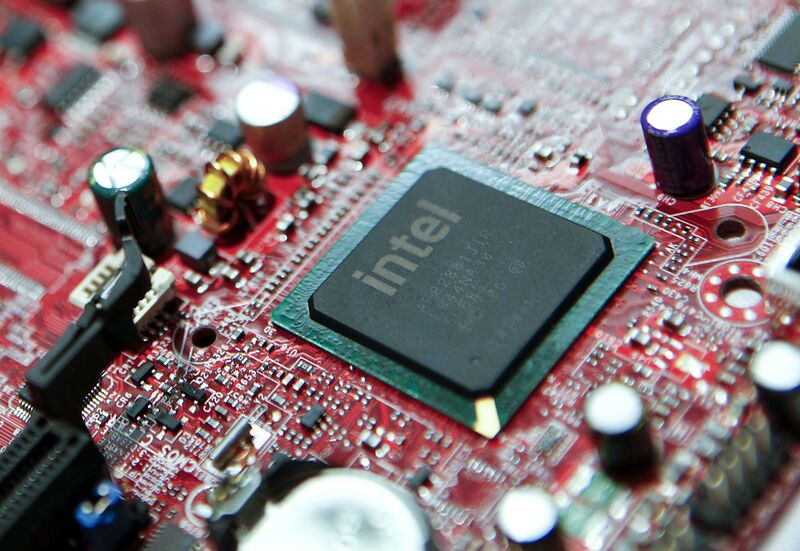 Intel Earnings, Outlook Disappoint and Investors Are Giving Up
[www.bloomberg.com]
Intel stock plunges 10% after data-center sales drop more than expected
[www.morningstar.com]
Intel Beat Earnings Expectations. Why Its Stock Is Tumbling.
[www.barrons.com]
Are you a robot?
[www.bloomberg.com]
Intel shares drop sharply despite mostly solid earnings report
[www.axios.com]
Intel stock drops after latest earnings report
[www.siliconrepublic.com]
[www.bizjournals.com]
Open Wiki - Feel free to
edit it
. -
10/24 '20 answered
Intel's stock price is falling in after-hours trading.
Intel revenues drop 4% to $18.3 billion for Q3 2020 as competition heats up https://t.co/Aw349aisOR

— Dean Takahashi (@deantak) October 22, 2020
Intel's quarter is one of those times where the top line results look fine, but the mix isn't what investors see as fruitful (relative PC strength and data center weakness) $INTC https://t.co/SphkSQb1Ga

— Aaron Pressman (@ampressman) October 22, 2020
Intel...down 11% after hours on earnings.
Disappointing...again.

— Caroline Hyde (@CarolineHydeTV) October 22, 2020
Shares of Intel fell as much 10% in after-hours trading today — after the company posted quarterly revenue and earnings generally in line with expectations. https://t.co/FfGflnqFPg

— Axios (@axios) October 22, 2020