• SoftBank Group의 회장 겸 CEO 인 손정의는 목요일, 15 년 가까이 후 알리바바 그룹 지주 이사회에서 사임한다고 말해, 그의 가장 성공적인 투자인 중국의 e 커머스 대기업과의 관계에있어서 새로운 장을 열었다고 밝혔습니다.
SoftBank CEO Son to step down from Alibaba
[asia.nikkei.com]
Masayoshi Son resigns from board of Alibaba; defends SoftBank Group's investment strategy
[techcrunch.com]
SoftBank CEO Masayoshi Son Quits Alibaba Board
[www.wsj.com]
Softbank's Hellish Nightmare Unravels with WeWork, Wirecard and Jack Ma
[www.ccn.com]
SoftBank CEO Masayoshi Son Resigns From Alibaba's Board - a Sign of Acrimony?
[wccftech.com]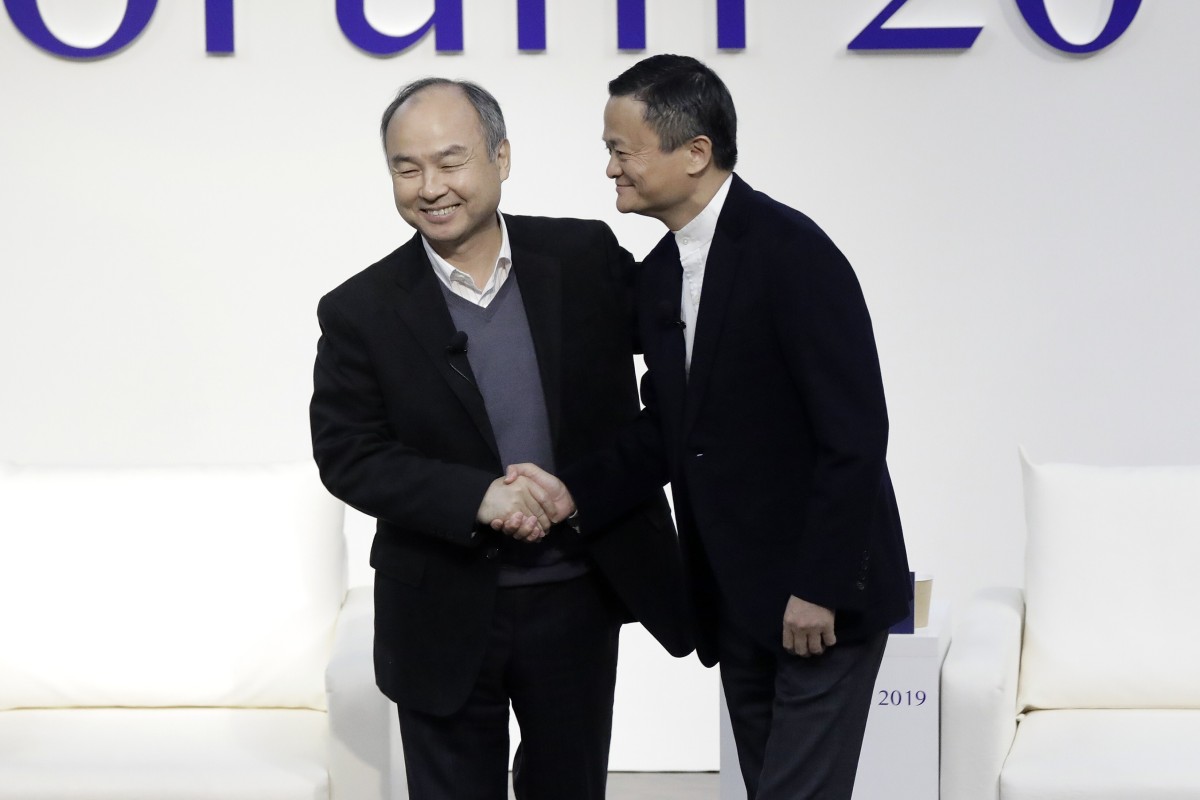 SoftBank's Masayoshi Son steps down from Alibaba's board, weeks after Jack Ma quit Japanese firm's board
[www.scmp.com]
Are you a robot?
[www.bloomberg.com]
Subscribe to read | Financial Times
[www.ft.com]
What an awful tit-for-tat. Alibaba is arguably one of Softbank's best investments to date, and Ma and Son were seen as best pals before Ma stepped down from Softbank's board this year. https://t.co/mbZpMIDpDh

— Liza Lin (@lizalinwsj) June 25, 2020
SoftBank CEO Masayoshi Son says he will resign from Alibaba's board

Can you hear Boyz11Men singing End of the Road in the background? ?? https://t.co/z6sRA8PQ25

— Vusi Thembekwayo (@VusiThembekwayo) June 25, 2020
Filey wonders - so after 15 years, a rigged ipo both Jack Ma AND Masayoshi Son BOTH STEP DOWN - wonder why?

¯\_(ツ)_/¯

???

¯\_(ツ)_/¯

Masayoshi Son steps down from Alibaba board after 15 years

https://t.co/44VZ8gAqvk via @financialtimes

— File411 (@File411) June 25, 2020