• 도널드 트럼프 (Donald Trump) 대통령은 트위터가 자신의 게시물 중 일부에 사실 확인 라벨을 추가 한 후 지난 하루 동안 일련의 트윗으로 소셜 미디어 플랫폼을 "규제"하거나 심지어 "폐쇄"하겠다고 위협했습니다.
• 트럼프는 FTC 및 연방 통신위원회와 같은 기관이 소셜 미디어 회사에 대해 조치를 취하도록 압력을 가할 수 있습니다.
• 행정 명령에 따라 연방 통신위원회 (FCC)는 사용자의 게시된 자료에 대한 온라인 플랫폼 법적 책임을 크게 면제하는 연방법 통신 품위법 제 230 조에 따른 규제를 제안 및 명확화할 필요가 있을 수 있습니다.
• 트위터와 페이스북의 주식은 수요일 뉴욕 거래에서 하락했습니다.
• 백악관은 도널드 트럼프 미국 대통령이 소셜 미디어 회사를 겨냥한 행정 명령에 서명할 것이라고 밝혔습니다.
• 수요일의 폭스 뉴스와의 인터뷰에서 페이스북의 마크 저커버그 CEO는 소셜 미디어 플랫폼의 검열은 검열을 우려하는 정부에게 정부에게는 "올바른 반사작용"이 아닐 것이라고 말했습니다.
• 트위터는 최근 몇 년간 손을 놓는 접근하는 방식이 가짜 계정과 잘못된 정보가 번창하도록 돕는다는 비판에 직면해 정책을 강화했습니다.
Trump threatens to 'regulate' social media platforms. His options may be limited
[edition.cnn.com]
A New Conundrum for Fact-Checking Trump on Twitter
[www.nytimes.com]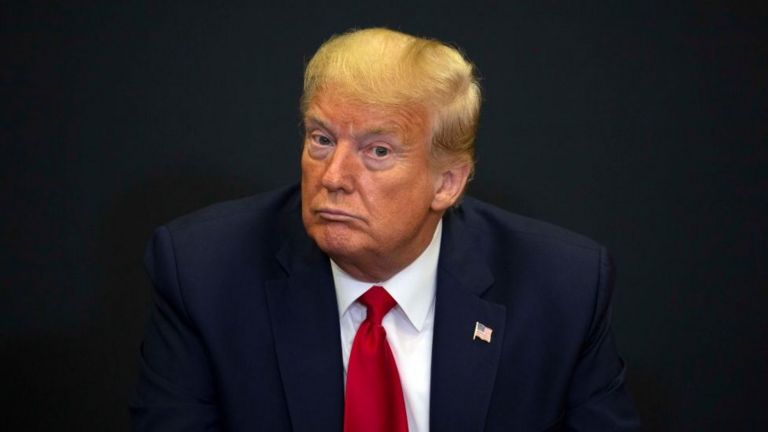 Trump to 'sign executive order about social media'
[www.bbc.com]
Trump, Twitter, And Free Speech
[www.techdirt.com]
How to think about polarization on Facebook
[www.theverge.com]
Can Trump regulate or shut down Twitter or Facebook?
[www.businessinsider.com]
Executive order targets political bias at Twitter and Facebook
[www.cnbc.com]
Trump to sign executive order on social media on Thursday: White House
[www.reuters.com]
Trump to sign executive order on social-media companies on Thursday
[www.marketwatch.com]
White House says Trump to sign executive order on social media
[theweek.com]
Trump to sign executive order against Twitter, Facebook on Thursday: White House
[www.brisbanetimes.com.au]
"We'll continue to point out incorrect or disputed information."
The term for doing that is "curating content," I.e. deciding what content is presented to consumers, and how. It's the opposite of "neutral platforms." It makes Twitter subject to libel laws. https://t.co/HseYfkxkQe

— Bart Marcois (@bmarcois) May 28, 2020
It's like he doesn't understand the first thing about the Constitution. Like LITERALLY the first thing ???? #1A

"Trump to 'sign executive order about social media"'
https://t.co/uZ8fVWTXo9

— Ballb*sting Queen??Princess Marx (@PrincessMarxxx) May 28, 2020
Trump to (supposedly) sign executive order on socialmedia companies on Thursday - But no idea what he'd try to do. Can he even do this? https://t.co/DK3S5dBPAt

— Marianne آرزو ??? ???????️‍? (@Mwforhr) May 28, 2020