• 애플의 제품 마케팅 담당 부사장인 Greg Joswiak은 "이것이 얼마나 빨리 퍼지는가는 산불과 같았습니다.
• Apple의 Joswiak은 "이 회사는 수년간 무선 미래에 대한 비전을 가지고 있었다"고 말했습니다.
• 우리는 AirPods Pro를 통해 더 많은 귀와 더 많은 귀 유형을 연구했습니다.
• 이를 통해 우리는 세 가지 팁 크기와 함께 전 세계 인구의 압도적인 비율로 작동하는 디자인을 개발할 수있었습니다. "
• 2019 년에는 Apple의 AirPods과 AirPods Pro가 회사에 73 억 달러의 수익을 창출 한 것으로 추정되고 있습니다. 2018 년의 추정 33 억 달러에서 전년 대비 121 % 증가하고 있습니다.
• 애플 CEO 팀 쿡 (Tim Cook)은 회사 회계 Q2 재무 회의에서 "AirPods에 대한 수요는 계속해서 경이롭다"고 밝혔습니다.
• 그것들은 애플과 같은 회사가 제품을 착용시킬 수 있는 귀중한 부동산입니다.
AirPods and AirPods Pro success better than Apple 'could ever imagine'
[appleinsider.com]
Insider explains how Apple created its fastest-growing product
[www.phonearena.com]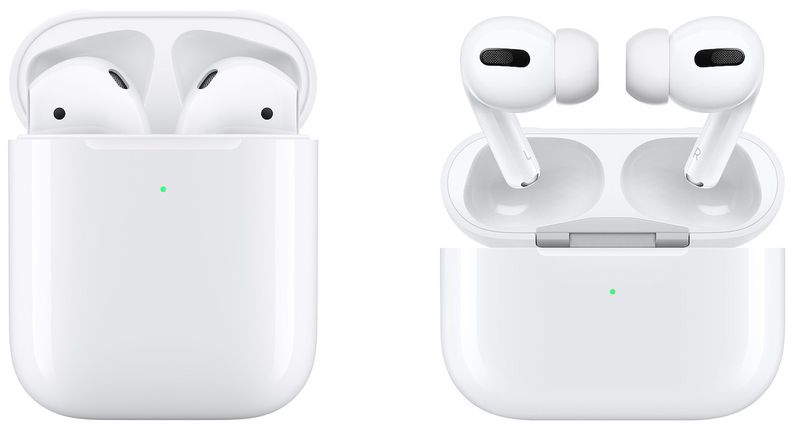 Apple's Greg Joswiak on AirPods Growth: 'It Was Almost Like Wildfire'
[www.macrumors.com]
The secrets behind the runaway success of Apple's AirPods
[www.wired.co.uk]
Greg Joswiak from Apple on the growth of AirPods: "It was almost like a forest fire"
[newsdio.com]
Apple's Greg Joswiak shares how AirPods became a runaway success
[www.imore.com]
Apple VP Greg Joswiak explains inspiration behind AirPods in new interview
[9to5mac.com]
When Apple introduced AirPods, Sales took off violently like a Wildfire and easily surpassed all Management Expectations
[www.patentlyapple.com]
애플 제품 마케팅 부사장 그레그 조시악, AirPods 성장에 대해 "거의 산불과 같았다"고 말해
- 그는 또한 무선의 미래에 대한 애플의 비전도 언급
- 애플, 2016년 iPhone 7과 7 플러스에서 헤드폰잭을 제거하는 논란의 여지 있는 결정으로 무선의 미래를 향한 선회점을 넘어https://t.co/FiAmpVqkNQ

— Wan Ki Choi (@wkchoi) May 9, 2020
애플 에어팟, "광범위한 인구 집단에 걸쳐 단일 크기 솔루션으로 작동하는 디자인을 만들기 위해 수백 가지 귀와 귀 스타일과 모양을 3D 스캔" 했었군요

Apple's Greg Joswiak on AirPods Growth: 'It Was Almost Like Wildfire' - MacRumors https://t.co/x1tY7XWmVN

— lunamoth (@lunamoth) May 10, 2020
Estimates suggest that in 2019 Apple sold 35 million pairs of AirPods and CEO Tim Cook has described the demand for them as "phenomenal".

But the wireless headphones were somewhat of a surprise hit https://t.co/9hYSp6dBhc

— WIRED UK (@WiredUK) May 9, 2020
Estimates suggest that in 2019 Apple sold 35 million pairs of AirPods and CEO Tim Cook has described the demand for them as "phenomenal".

But the wireless headphones were somewhat of a surprise hit https://t.co/9hYSp6dBhc

— WIRED UK (@WiredUK) May 9, 2020
Estimates suggest that in 2019 Apple sold 35 million pairs of AirPods and CEO Tim Cook has described the demand for them as "phenomenal".

But the wireless headphones were somewhat of a surprise hit https://t.co/3ygZB25zqL

— WIRED UK (@WiredUK) May 10, 2020
Secrets of runaway success of Apple's AirPods (wireless earphones) which made $7.3bn (£5.6bn) in revenue in 2019 vs $3.3bn in 2018 a 121% increase. Not bad for a product given just 5 minutes of stage time at Apple's iPhone/Apple Watch event in Sept 2016. https://t.co/8FddeMWC5h

— chris akers (@sportschris) May 10, 2020
애플 SVP 그렉 조스위악, 인터뷰에서 AirPods이 본인들 예상보다 더 빠르게 확산되었다고 회상. WIRED는 상대적으로 저렴한 가격, 예전 흰 EarPods처럼 젊은 층에서 유행하는 것 등이 들불처럼 빠른 확산에 기여했다고 봐. https://t.co/hyDeeUS5X1

— 나가토 유키 (@nagato708) May 10, 2020