• 파이버와 용량을 추가하기위한 지속적인 사전 네트워크 투자로 인해 현재 발생하는 증가를 관리 할 수있는 좋은 위치에 있게 되었습니다.
• Comcast의 절정의 인터넷 트래픽은 전체에서 32 % 증가했지만 일부 도시에서는 기준일인 3 월 1 일에 비해 60 %의 피크의 증가가 보고되었습니다.
• 유럽의 일부에서는 스트리밍 서비스에서 비트 전송률을 낮추어 부하를 줄이는 데 도움을 요청했지만 Comcast가 요청했거나 요청해야하는 것은 아닙니다.
• Werner는 "현재까지 비디오 스트리밍 품질 관련 문제는 발견하지 못했습니다"라고 말했습니다.
• 주중 VoIP 및 화상 회의 응용 프로그램 사용률은 212 % 증가한 반면 VPN 트래픽은 약 40 % 증가하여 더 많은 사람들이 가정 환경에서 일하고 배우기 시작했습니다.
• Comcast는 3 월 1 일부터 피크 트래픽이 전체 지역에서 약 32 %, 일부 지역에서는 60 % 증가했다고 지적했습니다.
COVID-19 Network Update
[corporate.comcast.com]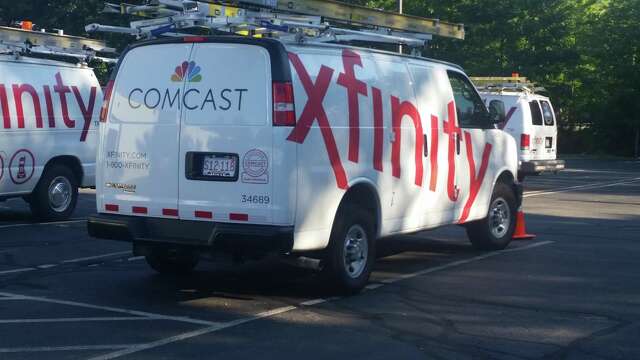 ISPs say they are keeping up with work-from-home traffic spikes
[www.houstonchronicle.com]
Comcast: Peak network traffic rises 32% as millions stay at home
[www.lightreading.com]
Comcast says voice and video calls have skyrocketed 212 percent during widespread self-isolation
[www.theverge.com]
Comcast sees peak Internet usage times shift as nation settles into new patterns
[www.techspot.com]
Comcast waiving data caps hasn't hurt its network-why not make it permanent?
[arstechnica.com]
ISPs long sought to fool us into believing that data was like wine—relatively scarce—not water, & should be priced accordingly. As part of this ruse they labeled those of us using lots of it "bandwidth hogs," not everyday consumers. Google it for the spin. https://t.co/eUmZ2HvxWR

— TimKarr (@TimKarr) April 1, 2020
미국 유선 인터넷 회사는 보통 회선 트래픽 상한량이 있는데, 이를 유지하기 위한 다양한 핑계가 있었지만 COVID-19으로 인한 임시 상한 철폐와 그에 따른 트래픽 증가에도 네트워크는 멀쩡함을 지적한 Ars Technica 기사. https://t.co/80Tu6hnde7

— 나가토 유키 (@nagato708) April 1, 2020
I'm shocked to find taht data caps were about extracting more $$$ from consumers and not actually managing traffic on the network: https://t.co/jU5OugXFjy

— brianweeden (@brianweeden) March 31, 2020