• 차세대 콘솔의 사양이 밝혀지면서 서류상 Xbox 시리즈 X가 훨씬 유리합니다. 많은 PlayStation 5 팬은 Microsoft가 Sony를 웃돌고 있다는 인식을 한탄하고 있습니다만, PS4에 비해 PS5이 얼마나 더 제공하는지에 대한 사실을 간과했습니다.
• 소니의 차세대 콘솔의 미래 소유자가 정말 주목해야 할 것은, PS4와 PS5 세대 간의 차이입니다. 왜냐하면 그 차이는 거대하고 게이머를 즐겁게 하기 때문입니다.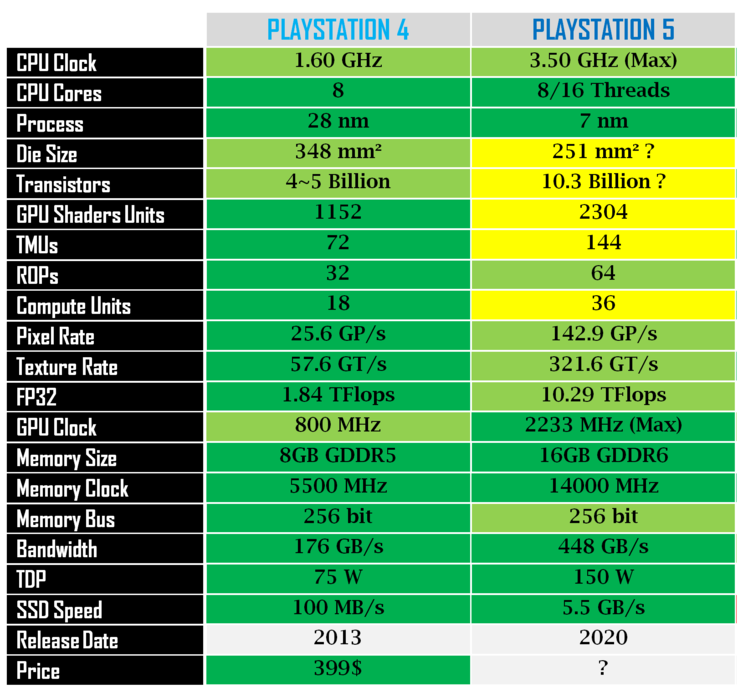 Impressive graphic should cheer up disappointed PlayStation 5 fans focusing too much on the Xbox Series X power advantage
[www.notebookcheck.net]
Schreier: Multiple Devs Are Telling Me PS5 Is Superior to Xbox Series X in Several Ways Despite Spec
[wccftech.com]
The Playstation 5's "no loading" SSD is a gimmick: here's why
[www.notebookcheck.net]
Sony PS5 Reveal Beats Xbox Series X Without Trying
[www.ccn.com]
What's The Actual Deal With PS5 And Xbox Series X Backward Compatibility?
[www.forbes.com]