• For example, the AML( Anti-Money Laundering ) and Anti-Financing of Terrorism (AFT) obligations that were assigned only to existing financial institutions should be followed by virtual asset providers (VASPs) that deal with cryptocurrencies such as cryptocurrency exchanges.
• The Parliamentary Judiciary Committee held a plenary session on the 4th and passed a special bill amendment proposed by representative Democratic Party Kim Byung-wook.
• Accordingly, the virtual asset handling business must complete a report to the Financial Services Commission's Financial Information Analyst (FIU) within six months of the enforcement date of the Act. Systemic (ISMS) certification requirements should be obtained.
• Kim said, "The passage of the special funds law has laid the foundation for washing the stigma of cryptocurrency exchanges, fraud, and debauchery, and establishing it as a transparent and reliable industry." It will bring the development of the industry together. "
특금법 법사위 통과...암호화폐 산업 제도권 편입 '임박'
[www.bloter.net]
특금법, 법사위 통과 - 팍스넷뉴스
[paxnetnews.com]
'암호화폐 제도권 편입' 특금법 개정안, 법사위 통과
[blockinpress.com]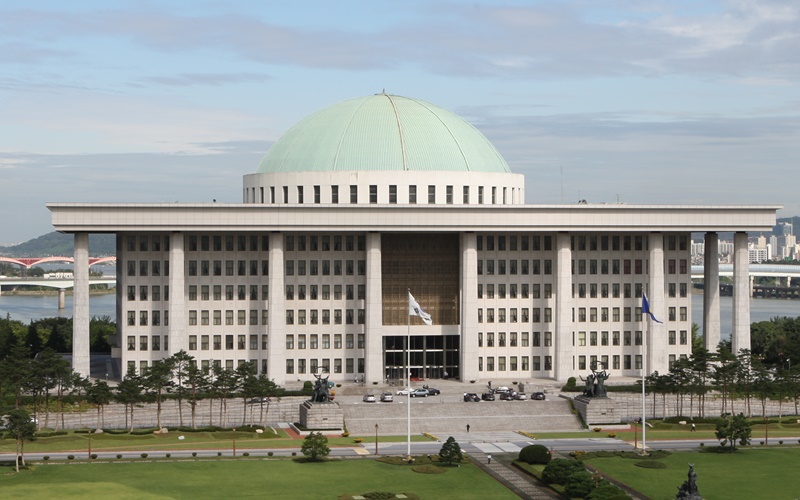 특금법, 법제사법위원회 통과…내일 본회의만 남아
[www.tokenpost.kr]
'암호화폐 거래소 신고제' 특금법, 국회 법사위 통과
[www.coindeskkorea.com]
First India and now Korea just passed law to recognize Korean Crypto Exchanges as Financial Institutionhttps://t.co/FQDPAtDPBj

This means Exchanges in Korea will have similar reporting requirements as other financial institutions

TLDR: Institutions can now invest in crypto pic.twitter.com/yBKNsVrQUr

— Garlam (@GarlamWon) March 4, 2020