• 지난 주, 미국은 10 년 전의 주장을 포함하여 새로운 사기 행위와 영업 비밀 도용에 대한 새로운 혐의를 발표함으로써 화웨이에 대한 법적 압력을 가했습니다.
• 이달 트럼프 정부는 화웨이의에 판매를 금지하고 있음에도 불구하고 미국 기업에서 부품이나 제품을 구입 계속 할 수 있는 허점을 막는 것으로, 화웨이을 더욱 압박하려고 할 것으로 예상되고 있습니다.
• 다른 소식통은 "그들의 목표는 Huawei가 제어 할 수 있는 어떤 칩 소스도 제공하지 않도록하는 것입니다.
• Everbright Securities는 "중국에는 중국산 장비만 사용하는 생산 라인이 없기 때문에 미국 장비 없이 칩셋을 만드는 것은 어렵습니다.
• 미국은 기기가 보안 위험을 초래할 수 있다는 이유로, 5G 네트워크에서 기기를 제외하도록 동맹국을 설득하려고 하고 있습니다.
Huawei Is Winning the Argument in Europe, as the U.S. Fumbles to Develop Alternatives
[www.nytimes.com]
U.S. Government considers blocking TSMC from making chips for Huawei
[www.xda-developers.com]
US weighs tighter export controls to check Huawei - report
[www.lightreading.com]
The US ban is "ineffective"
[www.gizchina.com]
U.S. weighs limits to China's chip access
[seekingalpha.com]
After Google services, US could now block chipset sales to Huawei
[www.androidauthority.com]
U.S. Weighs New Move to Limit China's Access to Chip Technology
[www.wsj.com]
U.S. mulls cutting Huawei off from global chip suppliers, with TSMC in crosshairs
[www.reuters.com]
Report: US Mulls Restrictions on Chip-Making Equipment Usage in China
[www.tomshardware.com]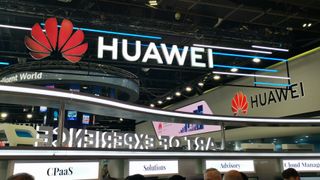 US wants to block global chip supplies to Huawei
[www.techradar.com]
Open Wiki - Feel free to
edit it
. -
2/20 '20 answered