• 이 회사는 오늘 전자담배(vapes), 담배 및 무기를 광고하는 브랜드 게시물은 항상 금지되어 있지만, 이러한 규칙을 보다 엄격하게 시행 할 것이라고 발표했습니다.
• 또한 알코올이나 다이어트 등 다른 제품의 선전에 '특별한 제한 "을 마련하기 시작합니다.
• 이 뉴스와 함께, 회사는 Facebook의 브랜드 콜라보 관리자(Brand Collabs Manager) 를 인스타그램 크리에이터의 "선택된 그룹"에 개방한다고 밝혔습니다. 즉, 크리에이터는 브랜드와 통찰력과 참여를 공유하고 잠재 고객과 일치하는 잠재적인 브랜드 파트너를 찾을 수 있습니다.
Facebook, Instagram ban influencers from promoting guns and vaping
[www.engadget.com]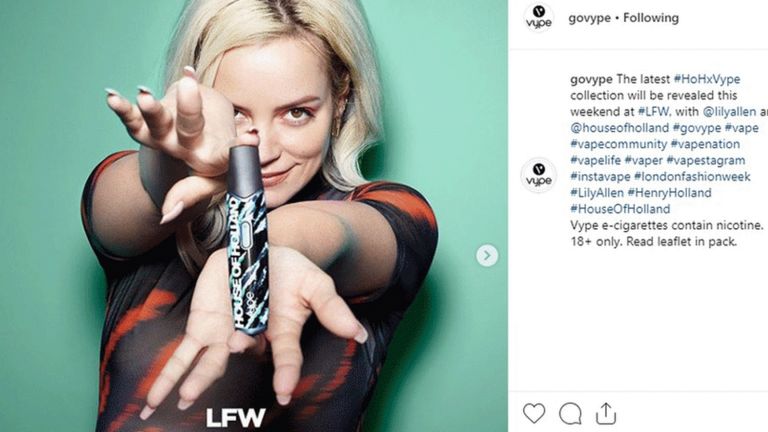 Instagram e-cigarette posts banned by ad watchdog
[www.bbc.com]
Facebook responded to concerns over its location tracking. Lawmakers aren't convinced.
[www.nbcnews.com]
Instagram will start removing influencers' branded posts that advertise vapes, tobacco, and weapons
[www.theverge.com]
Instagram to ban influencers from promoting vaping and guns
[www.cnbc.com]
BREAKING: Facebook and Instagram already ban ads for guns and e-cigarettes, but now they're shutting down a loophole that let merchants pitch the products regardless. https://t.co/rBpIurphLp

— Shannon Watts (@shannonrwatts) December 18, 2019
I'm excited that we are investing more in branded content — as we work to give creators more ways to partner with brands, it's also important that we protect people through stricter policies. You can read more here: https://t.co/eSlFVEi7HM

— Adam Mosseri (@mosseri) December 18, 2019
insta is making moves to own every step of the influencer, branded-content process. deals have typically been DIY, screenshots of metrics & DMs, which was good for insta bc it could say it knew nothing about problematic content that showed up. not anymore. https://t.co/91Tr7sAnPC

— Ashley Carman (@ashleyrcarman) December 18, 2019
For the first time, Instagram is restricting the types of items that can be promoted using "branded content," or when brands put paid promotion behind influencer posts.

Branded content promoting vaping, tobacco and weapons now isn't allowed: https://t.co/r2Lx5M5Fg1

— Meg Graham (@megancgraham) December 18, 2019
Creators will be able to share insights and engagement with brands and find potential brand partners that align with their audience https://t.co/O7XxCb84Yw

— XOmisse • Elaine Malone (@XOmisse) December 19, 2019