• "어느날, 우리는 자신의 자동차를 생산하는 입장에 있기 때문에 이러한 독일 차가 더 이상 안전하지 않다고 말해도 되는겁니까?
• 화웨이가 보안 위협을 가하고 있다는 증거를 알려주십시오.
• 우 켄 대사는 토요일 독일 Handelsblatt 행사에서 "독일이 독일 시장에서 화웨이의 배제로 이어지는 결정을 내리게 되면 결과가 초래 될 것"이라고 말했습니다.
• "중국 정부는 그냥 방관하지 않습니다."
China Warns Germany of 'Consequences' if it Decides to Ban Huawei 5G Rollout - Report
[sputniknews.com]
Chinese Ambassador Casually Threatens German Car Industry Over Tech Privacy Concerns
[jalopnik.com]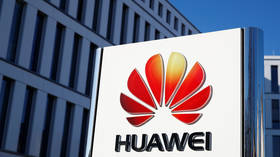 China vows to retaliate if Germany closes door on Huawei under US pressure
[www.rt.com]
Telenor says Huawei will still play role in 5G rollout
[www.reuters.com]
Are you a robot?
[www.bloomberg.com]
Tweeted about the latest undiplomatic Chinese ambassador the other day, based on the original German interview. Here is an English story on the same thing. They also threatened Sweden and the might Faroe Islands (!) last week.https://t.co/VFRACJpnY5

— Matthew Fisher (@mfisheroverseas) December 16, 2019
This threatening stance by ?? gives the lie to Huawei's insistence that it is completely separate from the Chinese State. No doubt similar threats are being made to ?? which faces the same 5G decision. It will be too late to resist once it's installed. https://t.co/ywHgxeS5Vt

— Margaret McCuaig-Johnston (@M_Johnston1) December 15, 2019