• 마더 보드 기사에 따르면 해킹은 암호 보안이 좋지 않고 링 장치의 2 단계 인증 기능을 사용하지 않아서 발생했을 가능성이 있습니다.
• 이 사이트는 또한 해커들이 링 보안 카메라에 침입하여 쇼에서 주인을 괴롭히는 팟캐스트를 발굴했습니다.
• 예방 차원에서 모든 Ring 사용자는 Ring 계정에서 2 단계 인증을 사용하고 로그인 자격 증명을 공유하는 대신 공유 사용자를 추가하며 강력한 암호를 사용하고 정기적으로 암호를 변경하도록 강력하고 공개적으로 권장합니다.
• Ring은 2 단계 인증과 같은 추가 보안 조치를 제공하지만 고객이 이를 사용할 필요는 없습니다.
• 비디오에서 해커는 소녀에게 자신이 산타 클로스라고 말했습니다.
Ring: No Breach In Ring Security
[www.socaltech.com]
Hackers infiltrate Ring cameras in Florida and Tennessee and harass children
[www.geekwire.com]
Hacker taunts girl about Santa Claus through Ring camera
[nypost.com]
Ring hackers demand $350,000 in Bitcoin from Texas couple, but something so simple ruined their plot
[bgr.com]
Inside the Podcast that Hacks Ring Camera Owners Live on Air
[www.vice.com]
If you use a smart doorbell camera, you should have a sign saying so.
[slate.com]
Hacker says, 'pay bitcoin ransom or get terminated,' through couple's Ring security cameras
[www.wfaa.com]
Amazon Ring owners foil $400K Bitcoin extortion plot by removing batteries
[thenextweb.com]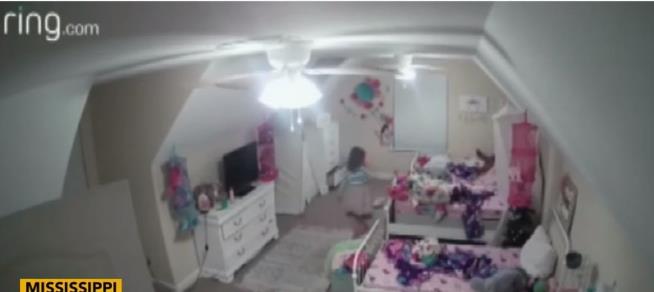 Hackers Using Ring Cameras to Spy On, Harass People
[www.newser.com]
The NulledCast is a podcast livestreamed to Discord in which hackers take over people's Ring and Nest smarthome cameras and use their speakers to talk to and harass their unsuspecting owners.
https://t.co/JjH9ZpdhVD

— VICE (@VICE) December 13, 2019
Read a bunch of articles about Ring cameras being hacked today and seems the hacks boil down to passwords being reused or guessed.

Pro Tip: If there's one place to use a unique pass phrase & 2 factor authentication it's the two way camera in your home. https://t.co/KumxelwNHd

— Dare Obasanjo (@Carnage4Life) December 13, 2019
I don't have a doorbell camera (and won't get one for privacy reasons). However, I have thought about getting a sign and fake camera to make thieves think I have one. @aarontmak https://t.co/IBkJv23xXc

— Your Favorite Rando (@tel_varon) December 12, 2019
What's going on with this Ring compromise?
Ring is saying, re-used passwords. User sounds like a password manager user:
"she used a specific 21-character passphrase to protect her Ring account. One that she doesn't use for any other accounts. "https://t.co/kqhFmbdyjv

— Ed Ho (@mrdonut) December 13, 2019
Have a @ring camera?

Might want to watch our story from last night.

The security/surveillance company has been on the receiving end of some disturbing hack videos in the last week.https://t.co/uaZNmh8L8C

— Matt Howerton (@HowertonNews) December 12, 2019