• Uber ATG 자동 운전 시스템은 충돌 5.6 초 전에 보행자를 감지했습니다.
• 차량 운전자가 주의를 기울였다면 운전자는 충돌을 피하거나 충격을 완화하기 위해 횡단 보행자를 감지하고 반응할 충분한 시간을 보냈을 것입니다.
• 이 시스템은 충돌 전까지 보행자를 계속 추적했지만 도로를 가로 지르는 물체를 보행자로 정확하게 식별하지 않았거나 경로를 예측하지 못했습니다.
• 우버 자율 주행 차와 관련된 치명적인 충돌 사고에 대한 연방의 조사에 따르면 가능한 원인은 휴대 전화로 인해 산만해진 안전 운전자라고 결론지었습니다.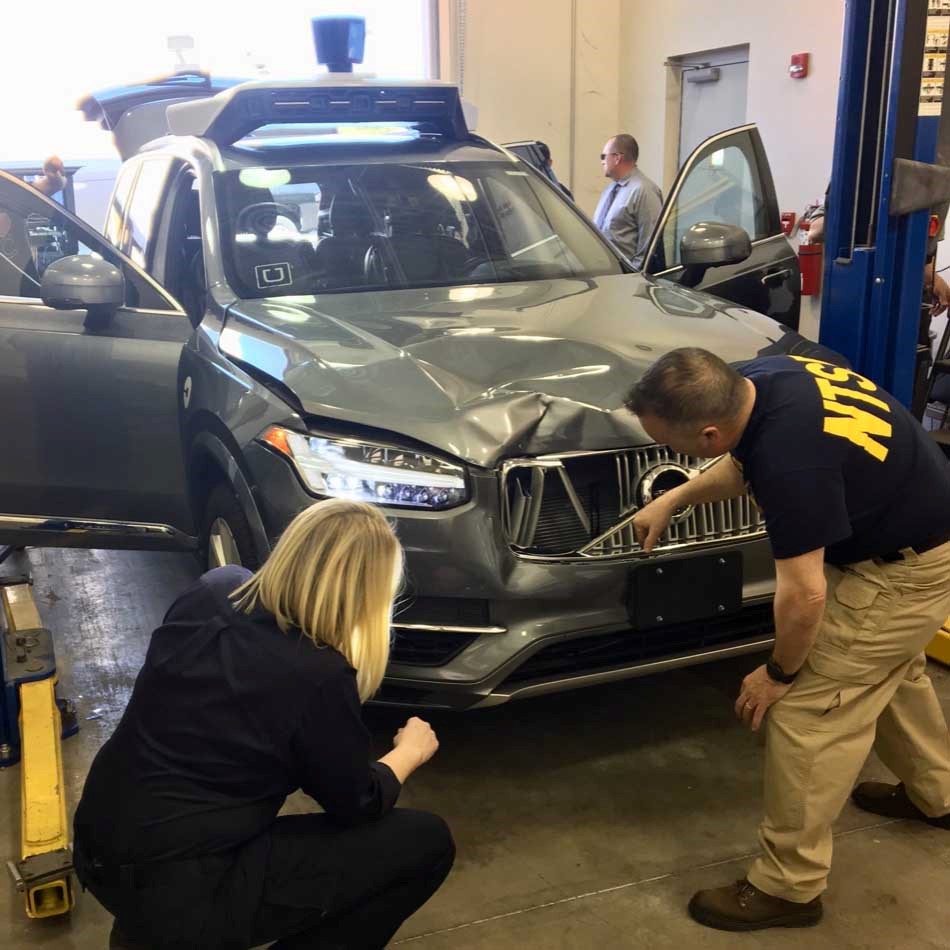 'Inadequate Safety Culture' Contributed to Uber Automated Test Vehicle Crash
[www.ntsb.gov]
Uber safety policies were 'inadequate', says watchdog investigating self-driving car death
[www.telegraph.co.uk]
audio-recording your rides
[mashable.com]
NTSB holds hearing on Uber Fatality -- pedestrian out of crosswalk issue didn't play a role.
[ideas.4brad.com]
The world's first robot car death was the result of human error - and it can happen again
[www.theverge.com]
Uber self-driving crash 'mostly caused by human error'
[www.bbc.com]
Feds blame distracted test driver in Uber self-driving car death
[edition.cnn.com]
NTSB blames human error in fatal Uber collision with pedestrian
[www.techspot.com]
Uber's fall from grace, Equifax hack, #MeToo: Tech scandals, 2017-18
[www.cnet.com]
Has the driver, the safety net watching over the bleeding edge tech, who wasn't paying attention, been charged with vehicular manslaughter yet? If not why not. https://t.co/Nfmzqu0j5f

— Jason Rabinowitz (@AirlineFlyer) November 19, 2019