• TalkToTransformer에서 웹 버전에 액세스 할 수 있습니다.
• OpenAI는 커뮤니티와 대중이 GPT-2를 어떻게 사용하는지 계속 지켜보고 책임있는 AI 연구 출판에 대한 정책을 더욱 개발할 것이라고 밝혔습니다.
• 텍스트 생성 모델의 15 억 개의 매개 변수가 마지막 버전의 위협 가능성을 줄입니까?
• OpenAI가 GPT-2가 인정한 악의적인 목적 중에는 오해를 불러 일으키는 뉴스 기사를 생성하고 온라인으로 다른 사람을 사칭하며 소셜 미디어를 위한 모욕적이거나 위조 된 컨텐츠 제작을 자동화하고, 스팸 및 피싱 콘텐츠가 있습니다.
• 대신, 샌프란시스코에 본사를 둔 연구소는 몇 억의 매개 변수에서 시작하여 더 큰 모델을 출시함으로써 잠정적으로 테스트했습니다.
• 따라서 의도적인지 여부에 관계없이 텍스트 생성 알고리즘 GPT-2의 작성자는 2 월에 일반인에게 공개하기에는 너무 강력할 수 있다고 발표하며 PR 게임을 훌륭하게 플레이했습니다.
OpenAI published the tool that writes disturbingly believable fake news
[finance.yahoo.com]
OpenAI has published the text-generating AI it said was too dangerous to share
[www.theverge.com]
https://www.marktechpost.com/2019/11/06/openai-releases-the-1-5-billion-parameter-gpt-2-the-text-generating-model/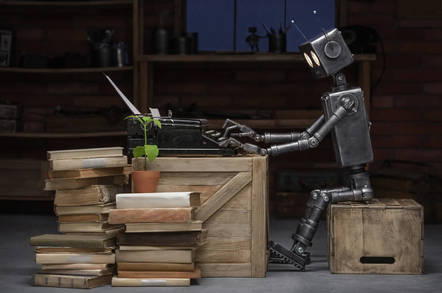 This news article about the full public release of OpenAI's 'dangerous' GPT-2 model was part written by GPT-2
[www.theregister.co.uk]
GPT-2: 1.5B Release
[openai.com]
OpenAI's 'dangerous' AI text generator is out: People find GPT-2's words 'convincing'
[www.zdnet.com]
This text-generation algorithm is supposedly so good it's frightening. Judge for yourself.
[www.niemanlab.org]
Open Wiki - Feel free to
edit it
. -
11/8 '19 answered
Nine months after saying it was withholding software called GPT-2 that generates text due to safety concerns, OpenAI just...tweeted it out. https://t.co/StNXEmvOjB

A thread

— Tom Simonite (@tsimonite) November 5, 2019
Although in the end this report found no ill use of GPT2, and so the initial PR wave is still as silly in retrospect as it was then, from a skim I found the report to be pretty cool. Certainly nice to be proactive, too. And they included a model card on repo! New norms, nice. https://t.co/IRnECgdDQ4

— Andrey Kurenkov ? (@andrey_kurenkov) November 5, 2019
I wonder how the officially released 1.5B param GPT-2 model compares to the earlier 1.5B param OpenGPT-2 model preciously released by an independent effort to reproduce the results. ☝? https://t.co/xfEZeIDRAF

— hardmaru ? (@hardmaru) November 6, 2019
Having apparently decided that the infopocalypse is not right around the corner, OpenAI has released its previously super-secret text-generation algorithm into the wild. The verdict, @jbenton? It's not about to take your job any time soon. https://t.co/wIB676kGWd @NiemanLab

— J Innovation City (@JInnovationCity) November 7, 2019