• 국내 및 국제 토론은 우리 모두보다 오래 지속될 것이며 중요하지만, 사실을 다스리는 것은 아닙니다.
• 이 경우 철저하게 검토한 결과 이 결정이 사용자를 가장 잘 보호한다고 생각합니다.
• 개발자와 홍콩 의원 @charlesmok가 지적했듯이,이 응용 프로그램은 Telegram Facebook, 기타 소스에서 보고서를 집계합니다.
• Apple CEO Tim Cook은 회사가 HKmap을 제거하기로 선택한 이유에 대해 더 긴 설명을 이메일로 직원들에게 보냈습니다.
• 이러한 결정은 결코 쉽지 않고, 격렬한 논쟁의 순간에 이 주제에 대해 논의하는 것은 더욱 어렵습니다.
• 그러나 지난 며칠 동안 홍콩 사이버 보안 및 기술 범죄국과 홍콩 사용자로부터 앱이 악의로 사용되어 폭력이 개별 경찰관을 대상으로하고 , 경찰이 없는 곳에서 개인과 재산을 피해에 노출 시키거나하고 있다는 신뢰 있는 정보를 받았습니다
• 기술이 좋고 나쁘게 사용될 수 있다는 것은 비밀이 아닙니다.
Team, You have likely seen the news that we made the decision to remove an ap
[pastebin.com]
Tim Cook's claim Hong Kong app was 'used maliciously to target individual officers for violence' sounds like BS, say Apple watchers
[boingboing.net]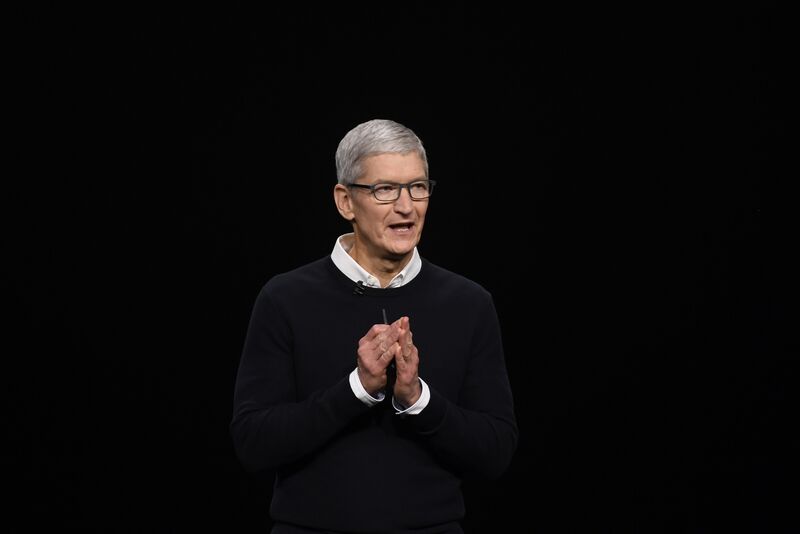 Are you a robot?
[www.bloomberg.com]
Apple CEO Tim Cook defends removal of Hong Kong mapping app in email to employees
[www.theverge.com]
Tim Cook says decision to ban Hong Kong protest app 'best protects' users in employee memo
[9to5mac.com]
Mr. Cook owes his employees a truthful explanation of why Apple chose to ban this app. At best, he has taken the words of the hostile police force the app is designed to protect people from at face value, without checking his facts. At worst, he's not interested in the facts.

— Pinboard (@Pinboard) October 10, 2019
The second, related allegation is that the app helps "victimize individuals and property where no police are present". Again, does Mr. Cook have any evidence for this claim? The app does not show an absence of police, it shows concentrations of police, tear gas, riot flags etc.

— Pinboard (@Pinboard) October 10, 2019
But Mr. Cook also owes an explanation to the people of Hong Kong who are marching in the millions to fight for values he claims to profess. I urge Mr. Cook to come to Hong Kong and meet with Mr. Mok, with first aiders, young demonstrators, and see the situation for himself.

— Pinboard (@Pinboard) October 10, 2019
This is a chance for Mr. Cook to make amends by stepping into the arena. He would be warmly welcomed in Hong Kong, he would have a chance to see with his own eyes what is happening here, and he would leave perhaps more in touch with the values that Apple still claims to uphold.

— Pinboard (@Pinboard) October 10, 2019
Mr. Cook says the app is "in violation of Hong Kong law," but neither he or anyone else at Apple has specified which law this is. At a press conference today, Hong Kong authorities didn't know either, and deferred all questions on the matter to Apple. https://t.co/5oD2MkXl4t

— Pinboard (@Pinboard) October 10, 2019
An anonymous source provided an @Apple internal email from @tim_cook https://t.co/CNmuzPFxaf

Tim said Apple received "credible information" the App is used for illegal activity, therefore the App is illegal.

We also received incredible information that those guy used iPhone.

— HKmap.live 全港抗爭即時地圖 (@hkmaplive) October 10, 2019
Apple CEO Tim Cook's claim that banned Hong Kong app 'used maliciously to target individual officers for violence' sounds like BS https://t.co/i9zwi28IT6

— Masque of the Red Death (@doctorow) October 10, 2019